CUET Sample Papers 2022, 2021, 2020 PDFs: Free Download Previous Years Question Paper
CUET Sample Papers 2022 - Aspirants who want to appear for CUET 2022 should practice CUET 2022 sample papers to analyze the structure of examination and ace the CUET 2022 examination. The CUET sample papers 2022 will be similar to the CBSE Class 12 sample papers. As seen in the mock test released by NTA, the CUET sample papers will also contain the case-based questions, assertion-reason incorrect statement-based and table based match the following questions for various domains.
Stay up-to date with CUET News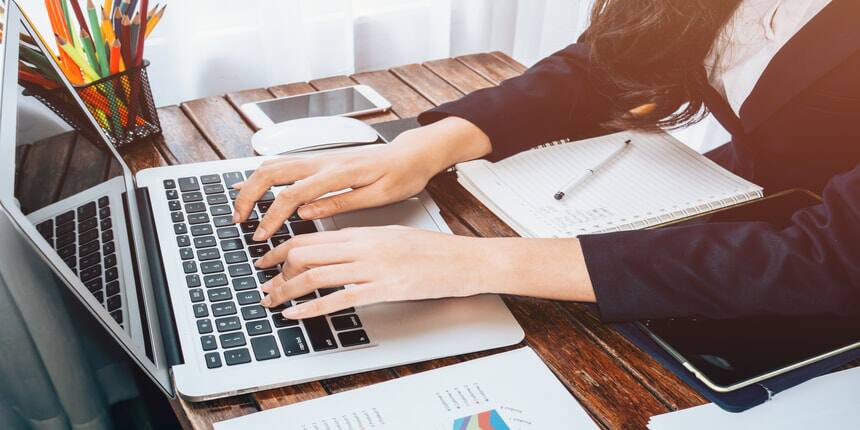 The CUET (earlier known as CUCET) is an entrance examination for UG programmes offered by 44 central universities and 36 other institutions. Candidates must practice NTA CUCET sample papers 2022 after the completion of the whole syllabus. To practice for CUET, candidates should know the pattern of examination, total number of questions, difficulty level, total topics, and with the help of CUET 2022 sample papers candidates can get an exact overview of the examination. Sample papers serve as an additional aid to understand the CUET syllabus. Aspiring candidates can practice a variety of questions by solving multiple CUET 2022 sample papers.
Note: Know the list of approved central universities in India
Also Read

,
CUET Sample Papers 2022 - UG Courses
If preparing for CUET UG exam, then you must practice CUET UG previous year question paper after the completion of the whole CUET syllabus 2022 for UG courses. The CUET previous year papers would serve as an additional aid to understand the level of the CUET exam.
| | |
| --- | --- |
| Courses | Sample Papers |
| CUET Sample Papers 2022 with solutions by Career Launcher | |
| CUET Sample Papers 2022 with solutions by Aakash | Click here |
Popular Online Arts And Crafts Courses and Certifications
CUET 2022 Sample Paper PDF: How to download?
Following are the steps that aspirants can follow to download the NTA CUET model Sample paper 2022 PDF together with solutions for free:
Candidates who already have an account can sign in to download the CUET sample paper 2022.
CUET previous year's question paper PDFs will display on the screen.
Choose the appropriate year from the download option to download a specific CUET sample paper.
For better preparation, a CUET sample paper with solutions will be downloaded.
By understanding the CUET 2022 syllabus, candidates are sure that they are prepared on exam day by getting first-hand experience of the complete units and topics. Based on the CUET exam pattern, the examination authority prepares the CUET 2022 syllabus. Candidates should have a clear understanding of the syllabus to compete in the examination. Course-by-course, CUET syllabus 2022 will differ. According to CUET 2022, there are a number of topics that need to be covered. CUET 2022 syllabus for UG exam includes topics from NCERT Class 12th syllabus only.
The Common University Entrance Test (CUET) is a national-level examination regulated by the National Testing Agency. CUCET 2022 exam pattern is released by National Test Agency (NTA). As per the CUET exam pattern 2022, now the exam will be conducted in two slots. Slot 1: 195 minutes (3:15 hours), slot 2: 225 minutes (3:45 hours). CUET exam is divided into three parts - Section 1 (1A and 1B), Section II, and Section III. Students must know the CUET exam pattern 2022 before appearing for the examination. The timings of slot 1 and slot 2 are 09.00 a.m. to 12.15 p.m, and 03.00 p.m. to 06.45 p.m (IST) respectively.
CUET Sample Papers 2022
The question paper will have a total 175 number of questions.

The questions will be asked in the English language.

1 mark will be rewarded for every correct answer.

0.25 mark will be deducted for every incorrect answer.
The NTA has uploaded the CUET 2022 mock test for various domain specific tests on its website. The candidates can appear for CUET mock test from their home if they have a certain system requirements. The NTA CUET mock test 2022 will help the candidates in brushing up their knowledge and make them exam ready. Candidates can appear for the CUET 2022 mock test in multiple number of times.
CUET Marking Scheme 2022
It is crucial for a candidate to know about the latest CUET 2022 marking scheme to make a smart strategy and score better marks. A lack of knowledge about the CUET marking scheme 2022 can result in poor performance in the entrance examination. Hence candidates should avoid mistakes like this and must do extensive research on all the details.
CUET Marking Scheme
| Total Marks | 1100 marks |
| --- | --- |
| Total No. Questions | 175 |
| Question Type | MCQs |
| Correct Answer | +5 |
| Incorrect Answer | -1 |
| Unanswered Questions | 0 marks |
CUET 2022 General Instructions and Guidelines
Candidates should read all the sections given in the question paper so that nothing is missed.

Candidates should answer every question carefully, otherwise, negative marking will create a hindrance to their merit.

On the examination day, candidates should reach their respective examination centers 1.30 to 2 hours prior to the scheduled time.

While answering the questions, if candidates select two options as the answer, it will be treated as incorrect and will lead to negative marking. Hence avoid making such mistakes.

Carry your admit card with the latest photograph to CUET exam centers 2022
Read More
Advantages of CUET Sample Papers 2022
The key to mastering the CUET 2022 is extensive preparation with CUET 2022 sample papers. As they will be playing a major role in deciding the result.

CUET sample papers 2022 will help candidates to make new strategies so that they can improve their scores via assessing their strong and weak areas.

With the help of sample papers, candidates can predict the frequently asked questions and master them, this will result in better time management during the examination day.

By solving CUET 2022 sample papers, candidates will not feel nervous when they actually appear in the exam, hence practicing sample papers will boost their confidence, and as a result, candidates will complete the exam with calmness and aim for higher scores.

In addition, candidates can learn what approach to follow when they attempt the actual CUET 2022 this way. Solving sample papers can help candidates to form time management and develop a better understanding of the questions.
Important Link
Frequently Asked Question (FAQs) - CUET Sample Papers 2022, 2021, 2020 PDFs: Free Download Previous Years Question Paper
Question: How many sections are there in the CUET UG question paper?
Answer:
There are a total 4 sections, language, optional language, domain specific test and general test.
Question: From where can I get the exact sample papers for CUET?
Answer:
Candidates can get the official sample papers online, or they can check out Careers360 where a huge bank of sample papers are available in pdf format.
Question: Are graduation books enough to compete in the CUET UG programmes?
Answer:
CUET 2022 will be divided into three parts section I (A and B), section II and section III. The section I (A and B) includes questions from languages, section II includes domain specific questions and section III will have questions for General Test. Refer to the above article for subject-wise sample papers.
Question: Where can I find a list of CUET exam centers?
Question: Are there any long answer questions that candidates can prepare for CUET?
Answer:
No, all questions will be asked in MCQs form only. Candidates are advised to solve multiple CUET 2022 sample papers to get a fair idea about the exam pattern.
Questions related to CUET
Showing 1652 out of 1652 Questions