Central Universities in India - List of MHRD, UGC Approved Institutions
Central Universities in India - The nation, India with an international education index of 145/191, boasts of having 49 central universities. Of these Indian Central Universities, 40 are centrally funded through University Grants Commission (UGC), under the purview of Ministry of Human Resources Development (MHRD) and another nine enjoy the autonomous status, directly funded by the Government of India (GoI). In this article of Central Universities in India, Careers360 brings you the list of institutions established under the Central Universities Act tagged with a special status amongst the other Universities in India.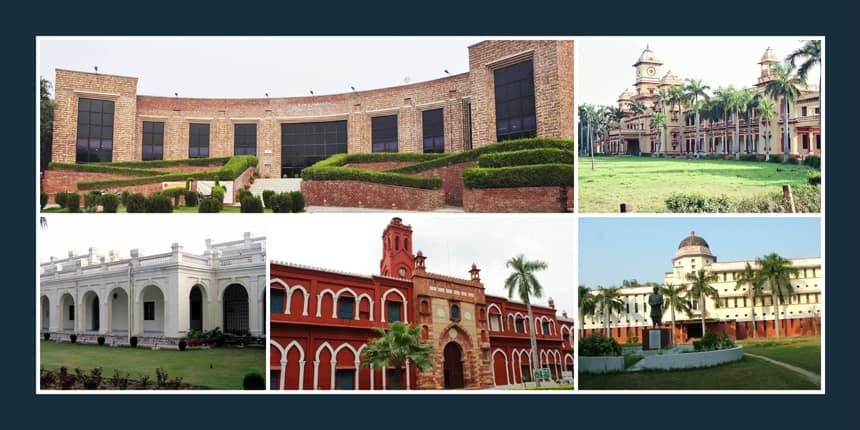 What are Central Universities?
Central Universities are those universities which are established by an Act of Parliament and are under the purview of the Department of Higher Education in MHRD. These universities have been categorised under Centre (Union Government), given the fact the funds are allocated by the MHRD through UGC.
How many Central Universities are there in India?
There are as many as 49 Central Universities established in India, of which Allahabad University isthe oldest of all, being established in 1887. The Mahatma Gandhi Central University located in Motihari, Bihar is the youngest of all, established in 2016. But for three States/Union Territories of India, at least one Central University has been established in every state. While, Andhra Pradesh and Goa don't have any Central Universities, so do the Union Territory, Chandigarh.
State-wise distribution of Central Universities in India
Of all the States and Union Territories, Uttar Pradesh tops that chart with as many as six, the highest number of Central Universities, followed closely by Delhi with five Central Universities and Bihar with four Central Universities. Manipur and Telangana contribute with their three universities to the national number of Central Universities.
List of Central Universities in India
| | | | |
| --- | --- | --- | --- |
| S.No. | University | State/Union Territory (Location) | Year of Establishment |
| 1 | | Uttar Pradesh (Aligarh) | 1920 |
| 2 | | Assam (Silchar) | 1994 |
| 3 | | Uttar Pradesh (Lucknow) | 1996 |
| 4 | | Uttar Pradesh (Varanasi) | 1916 |
| 5 | | Manipur (Imphal) | 1993 |
| 6 | | Gujarat (Gandhinagar) | 2009 |
| 7 | | Haryana (Mahendragarh) | 2009 |
| 8 | | Himachal Pradesh (Dharamshala) | 2009 |
| 9 | | Jammu & Kashmir (Jammu) | 2011 |
| 10 | | Jharkhand (Ranchi) | 2009 |
| 11 | | Karnataka (Gulbarga) | 2009 |
| 12 | | Jammu & Kashmir (Srinagar) | 2009 |
| 13 | | Kerala (Kasaragod) | 2009 |
| 14 | | Odisha (Koraput) | 2009 |
| 15 | | Punjab (Bhatinda) | 2009 |
| 16 | | Rajasthan (Ajmer) | 2009 |
| 17 | | Bihar (Gaya) | 2009 |
| 18 | | Tamil Nadu (Tiruvarur) | 2009 |
| 19 | | Madhya Pradesh (Sagar) | 1946 (2009)+ |
| 20 | | Bihar (Pusa, Samastipur) | 1905 (2016)+ |
| 21 | | Telangana (Hyderabad) | 1958 (2007)+ |
| 22 | | Chhattisgarh (Bilaspur) | 1983 (2009)+ |
| 23 | | Uttarakhand (Srinagar) | 1973 (2009)+ |
| 24 | | Tamil Nadu (Chennai) | 2008 |
| 25 | | Delhi (New Delhi) | 1985 |
| 26 | | Madhya Pradesh (Amarkantak) | 2007 |
| 27 | | Delhi (New Delhi) | 1920 (1988)+ |
| 28 | | Delhi (New Delhi) | 1969 |
| 29 | | Maharashtra (Wardha) | 1997 |
| 30 | Mahatma Gandhi Central University | Bihar (Motihari) | 2016 |
| 31 | | Manipur (Imphal) | 1985 (2005)+ |
| 32 | | Telangana (Hyderabad) | 1998 |
| 33 | | Mizoram (Aizawl) | 2000 |
| 34 | | Nagaland (Lumami) | 1994 |
| 35 | | Bihar (Rajgir, Nalanda) | 2010 |
| 36 | | Manipur (Imphal) | 2018 |
| 37 | | Meghalaya (Shillong) | 1973 |
| 38 | | Puducherry (Pondicherry) | 1985 |
| 39 | | Uttar Pradesh (Raebareily) | 2013 |
| 40 | | Arunachal Pradesh (Itanagar) | 1985 (2007)+ |
| 41 | | Uttar Pradesh (Jhansi) | 2014 |
| 42 | | Sikkim (Gangtok) | 2007 |
| 43 | | Delhi (New Delhi) | 2010 |
| 44 | | Assam (Tezpur) | 1994 |
| 45 | | Tripura (Agartala) | 1987 |
| 46 | | Uttar Pradesh (Allahabad) | 1887 |
| 47 | | Delhi (New Delhi) | 1922 |
| 48 | | Telangana (Hyderabad) | 1974 |
| 49 | | West Bengal (Shantiniketan) | 1921 |
+Granted Central University Status
*Established by Central Universities Act, 2009
^Directly funded by MHRD, GoI and not through UGC
Read more
Central Universities in India - List of MHRD, UGC Approved Institutions