NIRF Ranking 2022 (Released): Top College, Indian Rankings, Engineering, Management @nirfindia.org
NIRF Ranking 2022: The education minister, Dharmendra Pradhan has announced the NIRF 2022 ranking for top colleges and universities and colleges in India on July 15 (11 am). The NIRF ranking 2022 will be released virtually to assess higher education institutions in various categories and subject domains. Miranda House, Delhi University holds the position of top college in India based on NIRF 2022 ranking, followed by Hindu College, Presidency College and Loyola College.
LATEST UPDATES: To check NIRF top college ranking 2022 - Click here
Check detailed NIRF latest ranking 2022 in the table below.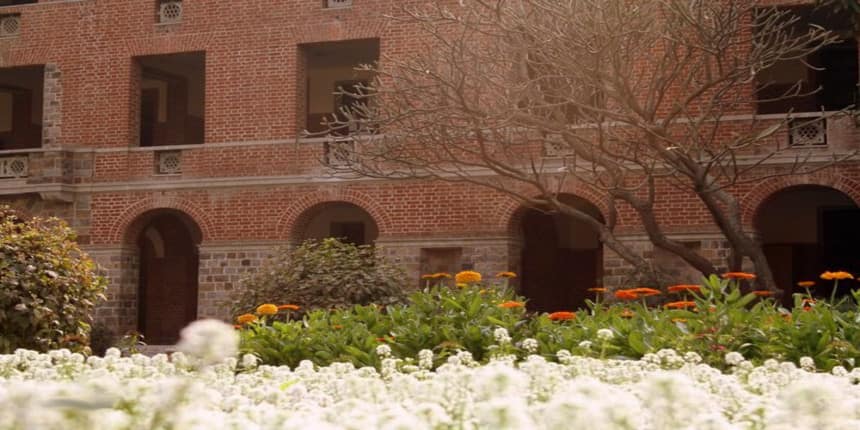 The NIRF top colleges ranking 2022 determine which college is considered as the best college in India according to the Ministry of Education, NIRF rankings are prepared considering few parameters including graduation outcomes, outreach and inclusivity, teaching, learning, and resources, research and professional practice and perception. Go through the article below to know the top colleges in India 2022 based on NIRF ranking for for eleven categories - Overall, University, Engineering, Management, Pharmacy, College, Medical, Law, Architecture, Dental and Research.
Top Colleges in India 2022 - NIRF Ranking
| | | | | |
| --- | --- | --- | --- | --- |
| Rank | Colleges | City | State | Score |
| 1 | | Delhi | Delhi | 78 |
| 2 | | New Delhi | Delhi | 71.86 |
| 3 | | Chennai | Tamil Nadu | 71.67 |
| 4 | | Chennai | Tamil Nadu | 71 |
| 5 | | New Delhi | Delhi | 70.83 |
| 6 | | Coimbatore | Tamil Nadu | 70.68 |
| 7 | | New Delhi | Delhi | 70.46 |
| 8 | | Kolkata | West Bengal | 69.54 |
| 9 | | Howrah | West Bengal | 69.24 |
| 10 | | New Delhi | Delhi | 68.53 |
| 11 | | New Delhi | Delhi | 68.30 |
| 12 | | Delhi | Delhi | 67.89 |
| 13 | | Rahara | West Bengal | 67.56 |
| 14 | | New Delhi | Delhi | 67.38 |
| 15 | | New Delhi | Delhi | 67.38 |
| 16 | | New Delhi | Delhi | 66.25 |
| 17 | | Chennai | Tamil Nadu | 65.72 |
| 18 | | New Delhi | Delhi | 65.46 |
| 19 | | Kolkata | West Bengal | 62.17 |
| 20 | | Coimbatore | Tamil Nadu | 64.56 |
| 21 | | New Delhi | Delhi | 64.25 |
| 22 | | Madurai | Tamil Nadu | 63.59 |
| 23 | Gargi College | New Delhi | Delhi | 62.50 |
| 24 | | Thiruvananthapuram | Kerala | 61.91 |
| 25 | Bhaskaracharya College of Applied Sciences | New Delhi | Delhi | 61.65 |
| 26 | | Tiruchirappalli | Tamil Nadu | 61.60 |
| 27 | | Ernakulam | Kerala | 61.43 |
| 28 | Deshbandhu College | New Delhi | Delhi | 61.02 |
| 29 | | New Delhi | Delhi | 60.93 |
| 30 | V.O. Chidambaram College | Tuticorin | Tamil Nadu | 60.34 |
| 31 | Kongunadu Arts & Science College | Coimbatore | Tamil Nadu | 60.31 |
| 32 | | Coimbatore | Tamil Nadu | 60.07 |
| 33 | Sri Krishna Arts and Science College | Coimbatore | Tamil Nadu | 59.77 |
| 34 | | New Delhi | Delhi | 59.5 |
| 35 | | New Delhi | Delhi | 59.45 |
| 36 | Shaheed Rajguru College of Applied Sciences for Women | New Delhi | Delhi | 58.88 |
| 37 | St. Teresa's College, Ernakulam | Ernakulam | Kerala | 58.62 |
| 38 | | Chennai | Tamil Nadu | 58.59 |
| 39 | Sri Guru Tegh Bahadur Khalsa College | New Delhi | Delhi | 58.15 |
| 40 | | New Delhi | Delhi | 57.87 |
| 41 | Ramanujan College | New Delhi | Delhi | 57.31 |
| 42 | | Hisar | Haryana | 57.16 |
| 43 | Bishop Heber College | Tiruchirappalli | Tamil Nadu | 56.83 |
| 44 | Jesus & Mary College | New Delhi | Delhi | 56.73 |
| 45 | Pachhunga University College | Aizawl | Mizoram | 56.32 |
| 46 | Government Home Science College,Sector-10 | Chandigarh | Chandigarh | 56.26 |
| 47 | | Chennai | Tamil Nadu | 56.12 |
| 48 | | New Delhi | Delhi | 55.76 |
| 49 | Virudhunagar Hindu Nadars Senthikumara Nadar College | Virudhunagar | Tamil Nadu | 55.48 |
| 50 | | Thiruvananthapuram | Kerala | 55.41 |
Top Colleges in India 2021 - NIRF Ranking
| | | | | |
| --- | --- | --- | --- | --- |
| Rank | Colleges | City | State | Score |
| 1 | Miranda House | Delhi | Delhi | 75.42 |
| 2 | Lady Shri Ram College For Women | Delhi | Delhi | 69.44 |
| 3 | Loyola College | Chennai | Tamil Nadu | 69.28 |
| 4 | St Xavier's College | Kolkata | West Bengal | 67.41 |
| 5 | Ramakrishna Mission Vidyamandira | Howrah | West Bengal | 67.26 |
| 6 | PSGR Krishnammal College for Women | Coiambatore | Tamil Nadu | 67.14 |
| 7 | Presidency College | Chennai | Tamil Nadu | 66.96 |
| 8 | St. Stephen's College | Delhi | Delhi | 66.71 |
| 9 | Hindu College | Delhi | Delhi | 66.51 |
| 10 | Shri Ram College of Commerce | Delhi | Delhi | 66.39 |
| 11 | Sri Venkateswara College | Delhi | Delhi | 66.24 |
| 12 | Atma Ram Sanatan Dharam College | Delhi | Delhi | 66.17 |
| 13 | Deen Dayal Upadhyay College | Delhi | Delhi | 64.90 |
| 14 | Hans Raj College | Delhi | Delhi | 64.65 |
| 15 | Ram Krishna Mission Vivekananda Centenary College | Rahara | West Bengal | 64.45 |
| 16 | Gargi College | Delhi | Delhi | 64.37 |
| 17 | Kirori Mal College | Delhi | Delhi | 64.30 |
| 18 | Madras Christian College | Chennai | Tamil Nadu | 63.90 |
| 19 | PSG College of Arts and Science | Coimbatore | Tamil Nadu | 62.93 |
| 20 | Acharya Narendra Dev College | Delhi | Delhi | 62.85 |
| 21 | Ramakrishna Mission Residential College | Kolkata | West Bengal | 62.50 |
| 22 | P. D. Patel Institute of Applied Sciences | Changa | Gujarat | 61.19 |
| 23 | Thiagarajar College | Madurai | Tamil Nadu | 60.61 |
| 24 | Lady Irwin College | Delhi | Delhi | 60.11 |
| 25 | University College, Thiruvananthapuram | Thiruvananthapuram | Kerala | 59.58 |
| 26 | Daulat Ram College | Delhi | Delhi | 59.22 |
| 27 | Sri Krishna Arts and Science College | Coimbatore | Tamil Nadu | 59.09 |
| 28 | St. Joseph's College, Tiruchirappalli | Tiruchirappalli | Tamil Nadu | 59.09 |
| 29 | Dyal Singh College | Delhi | Delhi | 58.98 |
| 30 | Madras School of Social Work | Chennai | Tamil Nadu | 58.59 |
| 31 | Rajagiri College of Social Sciences | Ernakulam | Kerala | 58.23 |
| 32 | Bhaskaracharya College of Applied Sciences | Delhi | Delhi | 58 |
| 33 | Kamala Nehru College | Delhi | Delhi | 57.68 |
| 34 | Andhra Loyola College | Vijaywada | Andhra Pradesh | 57.47 |
| 35 | Maitreyi College | Delhi | Delhi | 57.33 |
| 36 | Kongunadu Arts & Science College | Coimbatore | Tamil Nadu | 57.30 |
| 37 | Shaheed Rajguru College of Applied Sciences for Women | Delhi | Delhi | 57.17 |
| 38 | I. C. College of Home Science | Hisar | Haryana | 57.15 |
| 39 | Sri Guru Tegh Bahadur Khalsa College | Delhi | Delhi | 56.86 |
| 40 | Women`s Christian College | Chennai | Tamil Nadu | 56.18 |
| 41 | Jesus & Mary College | Delhi | Delhi | 56.15 |
| 42 | Government Arts College | Coimbatore | Tamil Nadu | 56.05 |
| 43 | Bishop Heber College | Tiruchirappalli | Tamil Nadu | 55.97 |
| 44 | Mar Ivanios College, Thiruvananthapuram | Thiruvananthapuram | Kerala | 55.64 |
| 45 | St. Teresa's College, Ernakulam | Ernakulam | Kerala | 55.63 |
| 46 | Government College for Women, Thiruvananthapuram | Thiruvananthapuram | Kerala | 55.62 |
| 47 | Virudhunagar Hindu Nadars Senthikumara Nadar College | Virudhnagar | Tamil Nadu | 55.49 |
| 48 | Sri Ramakrishna Mission Vidyalaya College of Arts and Science | Coimbatore | Tamil Nadu | 55.16 |
| 49 | Holy Cross College, Tiruchirappalli | Tiruchirappalli | Tamil Nadu | 55.09 |
| 50 | Kanchi Mamunivar Centre for Post Graduate Studies | Puducherry | Pondicherry | 55.01 |


Top Colleges in India 2020 - NIRF Ranking
| | | | | |
| --- | --- | --- | --- | --- |
| Rank | Colleges | City | State | Score |
| 1 | | Delhi | Delhi | 77.23 |
| 2 | | New Delhi | Delhi | 72.08 |
| 3 | | Delhi | Delhi | 70.44 |
| 4 | | Delhi | Delhi | 69.67 |
| 5 | | Chennai | Tamil Nadu | 68.89 |
| 6 | | Chennai | Tamil Nadu | 68.03 |
| 7 | | Kolkata | West Bengal | 67.59 |
| 8 | | Howrah | West Bengal | 67.59 |
| 9 | | Delhi | Delhi | 67.23 |
| 10 | | Coimbatore | Tamil Nadu | 66.63 |
| 11 | | Rahara | West Bengal | 66.58 |
| 12 | | Delhi | Delhi | 66.29 |
| 13 | | New Delhi | Delhi | 66.15 |
| 14 | | Delhi | Delhi | 66.04 |
| 15 | | New Delhi | Delhi | 65.32 |
| 16 | Gargi College | Delhi | Delhi | 64.53 |
| 17 | | Chennai | Tamil Nadu | 64.36 |
| 18 | | New Delhi | Delhi | 63.1 |
| 19 | | Delhi | Delhi | 62.58 |
| 20 | | Kolkata | West Bengal | 62.36 |
| 21 | | New Delhi | Delhi | 62.2 |
| 22 | | Madurai | Tamil Nadu | 61.29 |
| 23 | | Thiruvananthapuram | Kerala | 61.08 |
| 24 | | Changa | Gujarat | 61.01 |
| 25 | | Coimbatore | Tamil Nadu | 60.74 |
| 26 | | Delhi | Delhi | 60.4 |
| 27 | | Nagercoil | Tamil Nadu | 59.98 |
| 28 | | Ernakulam | Kerala | 59.36 |
| 29 | | Coimbatore | Tamil Nadu | 58.56 |
| 30 | | Delhi | Delhi | 58.35 |
| 31 | | Tiruchirappalli | Tamil Nadu | 58.27 |
| 32 | | Delhi | Delhi | 58.25 |
| 33 | | Chennai | Tamil Nadu | 57.99 |
| 34 | | Coimbatore | Tamil Nadu | 57.81 |
| 35 | | New Delhi | Delhi | 57.7 |
| 36 | | Vijayawada | Andhra Pradesh | 57.64 |
| 37 | Jesus & Mary College | New Delhi | Delhi | 57.29 |
| 38 | | Chennai | Tamil Nadu | 56.78 |
| 39 | Bishop Heber College | Tiruchirappalli | Tamil Nadu | 56.65 |
| 40 | | Thiruvananthapuram | Kerala | 56.56 |
| 41 | | Chennai | Tamil Nadu | 56.28 |
| 42 | | Pune | Maharashtra | 56.04 |
| 43 | | Delhi | Delhi | 55.9 |
| 44 | | Delhi | Delhi | 55.9 |
| 45 | | Delhi | Delhi | 55.88 |
| 46 | | Chennai | Tamil Nadu | 55.76 |
| 47 | | Ernakulam | Kerala | 55.6 |
| 48 | | Thiruvananthapuram | Kerala | 55.51 |
| 49 | | Hisar | Haryana | 54.93 |
| 50 | | Palayamkottai | Tamil Nadu | 54.91 |
To check the complete list of top colleges in India (NIRF ranking 2020) - Click here
Also read:
NIRF Ranking 2022 (Released): Top College, Indian Rankings, Engineering, Management @nirfindia.org