NIRF Ranking 2020: Top Colleges in India
Ministry of Human Resource Development has released the NIRF 2020 ranking of top colleges in India on June 11. The Union HRD minister Ramesh Pokhriyal 'Nishank' has made an e-release of the NIRF rankings 2020 this year, due to COVID-19 lockdown. The NIRF 2020 ranking was postponed this year from April to the month of June. Miranda House College, Delhi University has yet again topped the NIRF ranking colleges list with an overall score of 77.23. The college has managed to hold its position from the last four years in NIRF colleges ranking in India. The first fourth positions have been bagged by the colleges of Delhi University.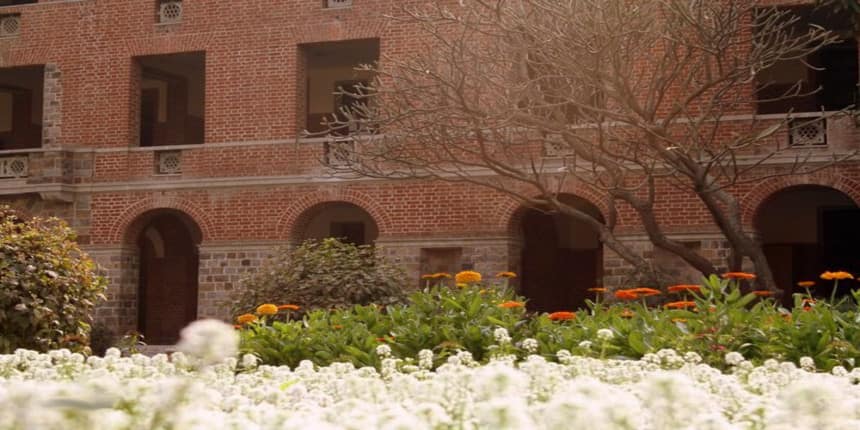 NIRF rankings are decided on the parameters including Teaching, Learning, and Resources, Graduation Outcomes, Outreach and Inclusivity, Research and Professional Practice and Perception. The first NIRF ranking was released in 2016. However, it didn't include the categories of colleges, which was introduced later in 2017. Careers360 brings to you the list of top 50 NIRF ranking colleges 2020 in India which have managed to make their mark along with their overall score in the prestigious ranking announced by MHRD.
Top Colleges in India 2020 - NIRF Ranking
| | | | | |
| --- | --- | --- | --- | --- |
| Rank | Colleges | City | State | Score |
| 1 | | Delhi | Delhi | 77.23 |
| 2 | | New Delhi | Delhi | 72.08 |
| 3 | | Delhi | Delhi | 70.44 |
| 4 | | Delhi | Delhi | 69.67 |
| 5 | | Chennai | Tamil Nadu | 68.89 |
| 6 | | Chennai | Tamil Nadu | 68.03 |
| 7 | | Kolkata | West Bengal | 67.59 |
| 8 | | Howrah | West Bengal | 67.59 |
| 9 | | Delhi | Delhi | 67.23 |
| 10 | | Coimbatore | Tamil Nadu | 66.63 |
| 11 | | Rahara | West Bengal | 66.58 |
| 12 | | Delhi | Delhi | 66.29 |
| 13 | | New Delhi | Delhi | 66.15 |
| 14 | | Delhi | Delhi | 66.04 |
| 15 | | New Delhi | Delhi | 65.32 |
| 16 | Gargi College | Delhi | Delhi | 64.53 |
| 17 | | Chennai | Tamil Nadu | 64.36 |
| 18 | | New Delhi | Delhi | 63.1 |
| 19 | | Delhi | Delhi | 62.58 |
| 20 | | Kolkata | West Bengal | 62.36 |
| 21 | | New Delhi | Delhi | 62.2 |
| 22 | | Madurai | Tamil Nadu | 61.29 |
| 23 | | Thiruvananthapuram | Kerala | 61.08 |
| 24 | | Changa | Gujarat | 61.01 |
| 25 | | Coimbatore | Tamil Nadu | 60.74 |
| 26 | | Delhi | Delhi | 60.4 |
| 27 | | Nagercoil | Tamil Nadu | 59.98 |
| 28 | | Ernakulam | Kerala | 59.36 |
| 29 | | Coimbatore | Tamil Nadu | 58.56 |
| 30 | | Delhi | Delhi | 58.35 |
| 31 | | Tiruchirappalli | Tamil Nadu | 58.27 |
| 32 | | Delhi | Delhi | 58.25 |
| 33 | | Chennai | Tamil Nadu | 57.99 |
| 34 | | Coimbatore | Tamil Nadu | 57.81 |
| 35 | | New Delhi | Delhi | 57.7 |
| 36 | | Vijayawada | Andhra Pradesh | 57.64 |
| 37 | Jesus & Mary College | New Delhi | Delhi | 57.29 |
| 38 | | Chennai | Tamil Nadu | 56.78 |
| 39 | Bishop Heber College | Tiruchirappalli | Tamil Nadu | 56.65 |
| 40 | | Thiruvananthapuram | Kerala | 56.56 |
| 41 | | Chennai | Tamil Nadu | 56.28 |
| 42 | | Pune | Maharashtra | 56.04 |
| 43 | | Delhi | Delhi | 55.9 |
| 44 | | Delhi | Delhi | 55.9 |
| 45 | | Delhi | Delhi | 55.88 |
| 46 | | Chennai | Tamil Nadu | 55.76 |
| 47 | | Ernakulam | Kerala | 55.6 |
| 48 | | Thiruvananthapuram | Kerala | 55.51 |
| 49 | | Hisar | Haryana | 54.93 |
| 50 | | Palayamkottai | Tamil Nadu | 54.91 |
To check complete list of top colleges in India (NIRF ranking 2020) - Click here
Also read: