AP PGCET Syllabus 2022 PDF: Category I, II & III, Subject-Wise Topics Syllabus
AP PGCET Syllabus 2022: Yogi Vemana University, Kadapa, has released APPGCET 2022 syllabus on behalf of APSCHE. The institution has issued the AP PGCET syllabus along with the APPGCET 2022 admission notice. Candidates would be better prepared for the Yogi Vemana University test if they understand the APPGCET syllabus 2022 in depth. Candidates can familiarize themselves with the contents of the AP PGCET syllabus 2022 by studying previous years' APPGCET question papers and trends. The syllabus for AP PGCET 2022 is based on the undergraduate level exam or the prior qualifying exam, depending on the programme the individual is applying to. Candidates can go through the article to know more about the syllabus of AP PGCET and the exam pattern, etc.
Latest: To check the AP PGCET syllabus 2022 - Click here
Latest Updates for APPGCET
Stay up-to date with APPGCET News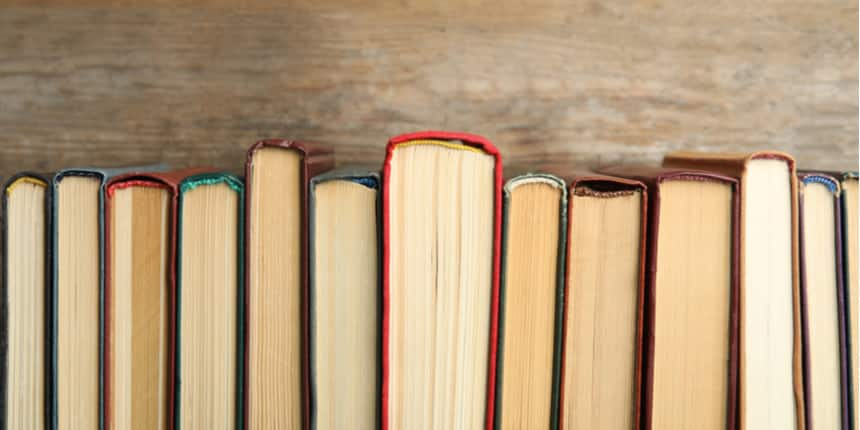 APPGCET 2022 Syllabus - Category I, II & III
Candidates are advised to go through the syllabus of AP PGCET 2022 before practicing for AP PGCET 2022. Candidates can take a look at the AP PGCET 2022 syllabus below in the table.
Subjects

Syllabus

Category I (Arts, Humanities and Social Sciences)

English

Hindi

Sanskrit

Economics

History

Political Science

Category II (Commerce and Education)

Commerce

Physical Education

Education

Category III (Sciences)

Life Sciences

Botany

Zoology

Mathematical Sciences

Geology

Electronics
The AP PGCET 2022 test pattern contains information about the exam mode, the amount of questions asked, sections, marking scheme, and other topics. The APPGCET exam pattern 2022 assist candidates in understanding the format of the AP PGCET question paper. Students must also check the A PPGCET 2022 syllabus in addition to the APPGCET test pattern. Candidates who are studying for the AP PGCET exam should read the entire article for additional information on the AP PGCET 2022 exam pattern.
Exam duration

90 minutes

Mode of exam

CBT (Computer Based Test)

Maximum marks

100

Type of questions

Multiple-choice Questions (MCQs)

Medium of exam

English

Marking scheme/scoring

For each correct response 1 marks will be given

No negative marking for an incorrect response
Also Read -
Yogi Vemana University Courses & Fees
Yogi Vemana University Facilities
Yogi Vemana University Placements
APPGCET Syllabus 2022 - Exam Day Instructions
Candidates must keep their AP PGCET 2022 Admit Card with them at all times during the examination procedure.

Only a blue or black ball point pen should be used to fill out the OMR page.

For each question, candidates can only choose one answer.

They are not permitted to leave the test room until the exam is completed.

Applicants will not be permitted to bring any electronic devices, such as cell phones or calculators, to the exam hall, nor will they be permitted to bring any books or papers.

The entrance exam for a particular course will not be held if the number of applicants for that course is less than the total number of seats for that course.
Frequently Asked Question (FAQs) - AP PGCET Syllabus 2022 PDF: Category I, II & III, Subject-Wise Topics Syllabus
Question: When will the university release the syllabus of AP PGCET?
Answer:
The Yogi Vemana University has released the syllabus of AP PGCET along with the admission notification for AP PGCET 2022 on June 22.
Question: Why must I not forget to carry the AP PGCET admit card?
Answer:
Candidates must carry APPGCET 2022 admit card with them during all times in the process of the examination to avoid any cancellation of the admission.
Question: What types of questions will be asked in APPGCET 2022?
Answer:
Multiple-choice Questions (MCQs) were asked in AP PGCET 2022.
Question: What is the APPGCET marking scheme?
Answer:
For each correct response 1 mark are awarded in AP PGCET 2022 entrance test. There is no negative marking for an incorrect response.
Question: How long will the APPGCET 2022 be?
Answer:
The examination was 90 minutes long.