20 Diploma Courses that get you a Job
Rupa Bargnani is a happy person because this twenty-year-old chose to pursue a course on educational technology from MP Bhoj University alongside pursuing the course interned with a small e-learning firm at Indore. Now she works for an American content-generating firm, developing educational videos for American schools. "I am making about 25K per month," she says. Welcome to the world of job oriented Diploma courses where the end of the course not only leads to a certificate or credential, it also is a doorstep to a budding career.
For too long, education in India has been demarcated into two distinct streams - academic and vocational. The vocational programmes were never integrated with higher education and an almost puritanical attitude towards higher education was on display. Thankfully, this attitude is changing. Nowadays, students are searching more for job oriented Diploma courses to pursue along with their degree courses.
Many students now look forward to pursuing a course that would get them a job and are not too worried if it is a degree or not. Many do not even bother to check if it is approved or not. The stupendous success of NIIT/ Aptech is a case in point. Here we provide a list of 20 most popular job oriented diploma courses that are in the same mould, providing marketable skills.
20 Diploma Courses that get you a Job
Some of the diploma courses that land you a job are given below in the table. These are the top-rated diploma courses which will not only enhance one's knowledge skills but also will help them to bag endless opportunities in their careers. The following are some of the 20 most popular job oriented diploma courses which can be pursued by students when they are at their degree-level or when they wish to take up such courses after completing their degree.
20 Most Popular Job Oriented Diploma Courses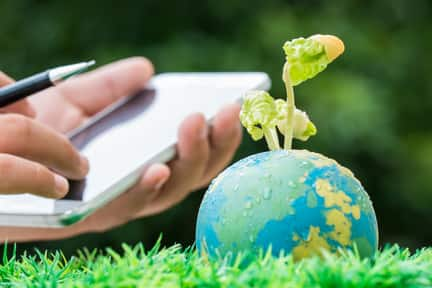 P.G. Diploma in Environmental Studies (PGDES)
Post Graduate Diploma in Environmental Science (PGES) is a diploma level Environmental Science course. Environmental Science is an interdisciplinary academic field that integrates physical and biological sciences to the study of the environment and the solution of environmental problems. Environmental science provides an integrated, quantitative and disciplinary approach to the study of environmental systems.
Yuvodaya
Offered by: Met Life Insurance and Delhi University

PG Diploma in Archives Keeping
University: Annamalai University
Annamalai University, Directorate of Distance Education (DDE) offers a job-oriented course in Archives Keeping. The main objective of the programme is to understand the principles and methods of description of archival materials according to standards adopted by the archival community in India and abroad. It also familiarises with various perspectives concerning the nature and purpose of archival description.
It is a one year course and candidates need to have a postgraduate degree in History or Archaeology. After completion students can find employment as Lecturers, Archivists, Information Managers, Librarians, Public Relations officer and Records Managers in conservation, reprography and other related fields of Archival Science.
Certification in Finance and Accounts Offered by NIIT Uniqua in association
with Genpact
Diploma in Education Technology (DET)
This programme is offered by MP Bhoj University aims to produce teachers who are technology-enabled. The course offers an introduction to multimedia integration in educational settings. It is for teachers/ educators who wish to learn how to integrate multimedia content into their present teaching practices and use information and communication technologies for imparting education.
The programme includes MS-Office training, usage of Multimedia and Graphics Tools and project work which gets spread over a period of one-year minimum and can be completed in 3 years maximum.
Systematic Training and education
Offered by: Oberoi Group
STEP is an opportunity for students to participate in a three-year programme that offers practical training at a hotel of The Oberoi Group. This training involves the four core operational departments in a hotel: Front Office, Housekeeping, Food and Beverage Service and Kitchen.
The Kitchen Operations Programme involves training in Western and Indian kitchens and specialist operations such as bakery, pastry and cold kitchen.
In addition to practical training in a hotel of The Oberoi Group, the students are enrolled for a Bachelor's Degree in Tourism Studies (BTS) from IGNOU.
The programme is currently being hosted by The Oberoi Amarvilas, Agra; The Oberoi Bangalore, The Oberoi Cecil, Shimla; The Oberoi Rajvilas, Jaipur; The Oberoi Udaivilas, Udaipur; Trident Agra; Trident Chennai; Trident Cochin; Trident Gurgaon; Trident Jaipur; Trident Udaipur. A benefit of joining the STEP Programme is the preferred opportunity of a career with The Oberoi Group. On successful completion of the programme, the students are awarded a Bachelor of Tourism Studies (BTS) degree from IGNOU and a certificate of Proficiency from The Oberoi Group along with an opportunity as an operational assistant at their hotels
PG Diploma in Instructional Design (PGDID)
University: Symbiosis Centre for Distance Learning
The programme provides basic theoretical and practical skills needed to design, deliver and evaluate courseware. It aims at the acquisition of professional qualification in Instructional Design and improvement of related job skills. Students explore the theories of Instructional Design through reading, viewing e-Learning modules and practical applications. The areas include management principles, educational psychology, effective communication and also includes project work. The duration of the PGDID programme is of one year.
PG Diploma in Chemo-Informatics (PGDCI)
University: MP Bhoj University
Retail Management Programme
Offered by IIJT
Diploma in Food & Beverage Services Management
University: Maharshi Dayanand University
Admission to this programme is made according to merit determined on the basis of marks secured in class XII, Group discussion and Interview with weightage of 70%, 20% and 10% for the three components, respectively.
Advanced Certificate in Power Distribution Management (ACPDM)
University: IGNOU
Website: www.ignou.ac.in

This programme has been developed by IGNOU in collaboration with the Ministry of Power, USAID-India and the Power Finance Corporation under the Distribution Reform Upgrades and Management (DRUM) Project for professionals employed in electrical power utilities. The course aims to disseminate information about the current development and reforms in the power distribution sector, generate awareness about the applications of emerging technologies and trends in the sector and educate personnel employed in the electrical power utilities or electricity sector about various aspects of power distribution management. The areas of focus include power distribution and energy management.
Kuoni Academy IATA-UFTAA Foundation/Consultant
Institution: IATA
Radio Jockeying & TV News Reading
University: Delhi University
Indian Institute of Real Estate: Principles and Practices of Real Estate
University: NA
The Principles and Practices of Real Estate course offered by Indian Institute of Real Estate (IIRE) can be pursued either online or through correspondence as per the candidate's convenience. This course educates the students about the basic concepts in the business of the real estate. It also outlines the basic principles of economics that affect the real estate decision-making process and making of a management plan. The course is spread over 7 modules which have a recommended duration in days for each module. The entire 7 modules are to be preferably completed in 90 days.
In online mode: the module has to be completed within 30 days from the date and time of receipt of password and start of course. After each module, there will be a case study/ test and a minimum passing grade of 65% is required to proceed to the next module.
Upon successful completion of the course, students can find employment at Developers, brokerage houses and finance companies.
INSIFT SCP Institution: INSIFT
Eligibility: Computer-literate with a minimum of 6 months experience in IT and/or Storage Networking Operations.

Diploma in Teaching English (DTE)
University: Symbiosis Centre for Distance Learning
Master of Science in Counselling and Family Therapy (MSc. CFT)