Shoolini University Placement 2022: Three Key Schools hit 100% placement milestone
Shoolini University is a private institution situated in Solan, Himachal Pradesh. It was established in 2009. It is a not-for-profit multi-disciplinary private university. As per the NIRF university ranking it has consistently been ranked among India's top 100 universities. Shoolini University offers undergraduate,postgraduate and doctoral degree programmes in the field of engineering, science, law, medicine, arts, management and more.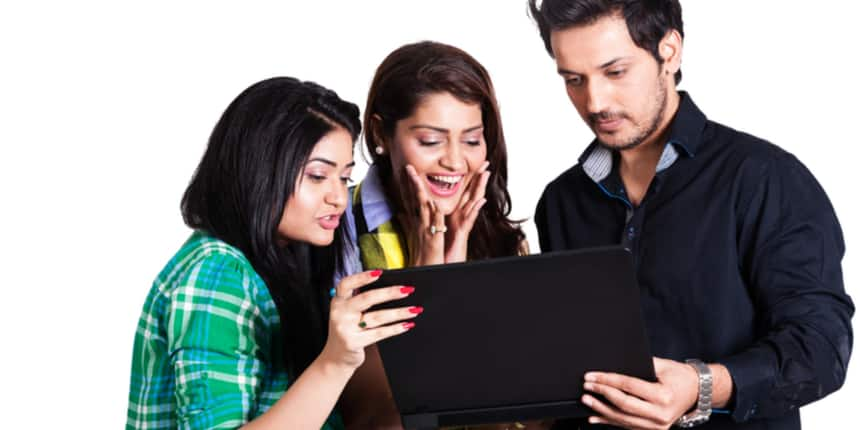 As per university sources, this placement season, three key schools of Shoolini University – Computer Engineering, Hospitality and Management Sciences have hit the 100 percent placement milestone. The Placement Cell at Shoolini University works to provide students the right hand holding required in their final year. It helps in aligning the university academic curriculum to industry requirements, which has helped the university to achieve immense success in placements every year. Read the complete article to know more about the Shoolini University placement 2022 and other details from the perspective of the faculty and alumni.
Some of the top companies that engaged in the recent campus placements held at Shoolini University include Trident India, Hughes Systique, HCL and ACRO Service for CSE. For Hospitality, the top recruiters were Hyatt Regency, Marriot, Pullman, Le Meridien, ITC Hotels, and The Leela Palace. For Management Sciences, Hindustan Unilever Limited, eClerx, Piramal, Collegedunia, Accenture and ICICI Bank were the leading companies.
Atul Khosla, Vice Chancellor Shoolini University said, "We emphasize on cutting-edge education that fosters employability and provides the ability to lead, solve problems, and think critically. This ensures not just jobs, but rewarding careers."
Also Read:
Dr Virender Rihani, Dean Engineering and Technology states, "At Shoolini, expert faculty members and business professionals conduct personality development workshops to help students." This year, some new recruiters came on board at Shoolini, and the number of companies has also doubled. "All hiring managers readily concur that Shoolini University students have the skills necessary to succeed in demanding situations and the keen perception needed to spot possibilities, a positive outlook, and the drive to succeed," he continued.
Prof Pratip Mazumdar, Director Hospitality said, "The pedagogy is completely hands-on with Simulated Learning at the Centre of Excellence, 'The Shoolini Chalet', a full-fledged training Hotel for the students and by the students. "This results in a visible and distinctive Learning Outcome, where students become industry-ready when they hit the job market."
Nitish Nariyal, working with the American Chain Ramada by Wyndham Udaipur Resort & Spa, pursued BSc in Hospitality and Hotel Administration from Shoolini University. All praises for the expert mentorship and practical training, he said, "During my three years of study, I gained valuable knowledge about the hotel industry. Professors here are dedicated experts in their respective fields and provide a wealth of understanding, constant assistance, direction, and genuine concern."
Quick Links:
Anuj Thakur of BSc and MBA, his 5-year journey was transformational. After being recruited by Hindustan Unilever Limited, the sky is his limit. Committed to taking forward the values of the top global 200 universities (THE Impact Rankings-2022), he said, "Once a Shoolinian, always a Shoolinian!"
Ritika Kashyap of BTech CSE at Shoolini University landed a lucrative job at HCL after a rewarding internship with Orange Business Services in Cloud Computing.
Other relevant links:
The university has successfully delivered industry-ready graduates skilled in technical and interpersonal skills that are much in demand in the corporate world under its 'Mission 130' program, introduced way back in 2018. The program is committed to ensuring 100 percent placement with 30 percent in top companies.
Disclaimer: This content was distributed by Shoolini University and has been published as part of Careers360's marketing initiative.
Shoolini University Solan Updates and Articles
Shoolini University of Biotechnology and Management Sciences, Solan (Shoolini University Solan)