Five things every liberal arts student should know - Prof. Maya Dodd, Asst. Dean, FLAME University
Liberal education is an approach to learning that empowers individuals and prepares them to deal with complexity, diversity, and change. It provides students with a broad knowledge of the wider world (e.g., science, culture, and society) as well as in depth study in a specific area of interest. A one-dimensional approach to learning does not help the student to explore their true calling. Placing the student at the epicentre of learning empowers them to make a choice of a dual or multi-specialized career path.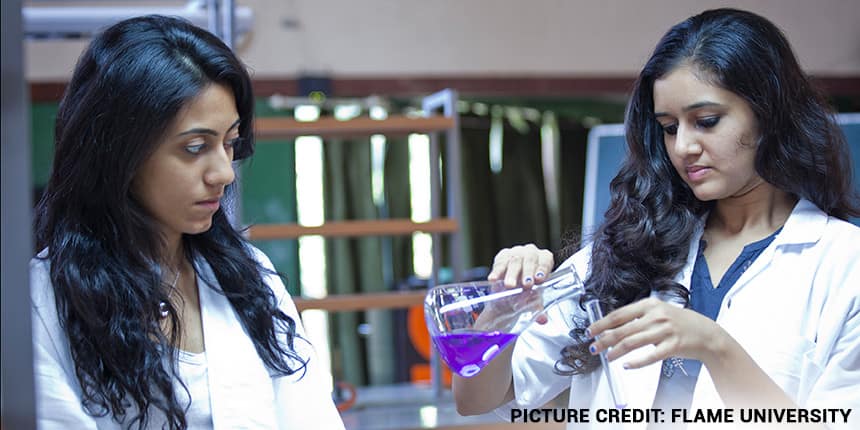 Rather than focusing on one stream solely, through mentoring, every student may choose one major and one minor area of specialization to keep their interest in learning at its peak. We have a wide range of courses from Bachelor of Arts, Bachelors of Business Administration, Bachelor of Science, Honours in Economics, and many more.
5 pillars to shape your child's future
Course Choice: Several universities help you with a standard degree that helps your child to graduate, but today, just a degree does not suffice. Through liberal education, students pick one major area that they would like to specialize in and one minor that mounts their interest. This approach keeps the student's mind balanced between the need and want of learning. The major area covers the need aspect of learning and development while the minor covers the want. Universities like Flame have 250 unique combinations of this learning, thereby creating an experience like none other. With over 200 courses ranging from Nature and Design, Cyberculture, thinking like an Economist and many more, students can dip into the deep ocean of learning
Experiential Learning: With the growing demand in today's corporate environment, having just a degree is not enough. Gone are the days when a student was judged based upon his marks or number of degrees that he has. Today, the focus has shifted to the importance of hands-on learning. Hands-on learning helps the student to develop not just a theoretical approach but also a practical approach to learning. Several universities offer internships and co-op placements to students where they can utilize their classroom learning and apply that in a workspace environment. This approach ensures that the students are always on their feet and know what to expect once they cross the bridge of education.
Study Abroad: Another lucrative advantage of Liberal education is the study abroad aspect. With the growing number of students aspiring to study abroad, several universities have joined hands with colleges abroad to enhance the overall experience of classroom life. Several universities abroad have reciprocity of exchange students where students from one campus go to another. This concept is still fairly new but the fact that study abroad is such a growing industry, students from all walks of the country want to move and study abroad and many universities offer courses to enable students to experience the best of both worlds.
Research Opportunities: Conventional education does not emphasize the importance of research at an undergraduate level. Research makes a student think out of the box and be open to not just one conclusion or one path to a conclusion but to many. Research or the study of research in itself can be a curriculum because of the wide horizon of data and knowledge it has to offer. It enables a student to make provisions of solutions to problems in a scientific and methodical manner.
Career Opportunities: It would be safe to say that all students end goal after completion of their curriculum is to make sure that they secure a great job. Universities across the country have definitely added this in their marketing to make sure they have their top closing packages on their front page. The process, however, is not as easy as it sounds. A student's first job paves the way for their career ahead and they need all the help and guidance to make sure they make the right choice. Colleges have placement cells as a department that handle this for the students. Only through effective coaching can students be empowered to make rightful and best-informed decisions to pave their future ahead of them.
This new-found approach has significantly grown over the last decade with more and more universities being open to a dual, specialized learning curriculum. Students have tremendously benefited from this because now we can see combinations like never before. Students from a science background land up in marketing or sales research, engineers land up with technology marketing-based roles, students from a commerce background have seen transitioning their skills to the field of the supply chain. Overall, this newfound methodology has helped students benefit exceedingly in creating leaders of a better tomorrow.
The advice to Liberal Arts aspirants is given by Prof. Maya Dodd, Asst. Dean, Teaching, Learning and Engagement, FLAME University.
FLAME University, Pune Updates and Articles
Questions related to FLAME University, Pune
Showing 14 out of 14 Questions