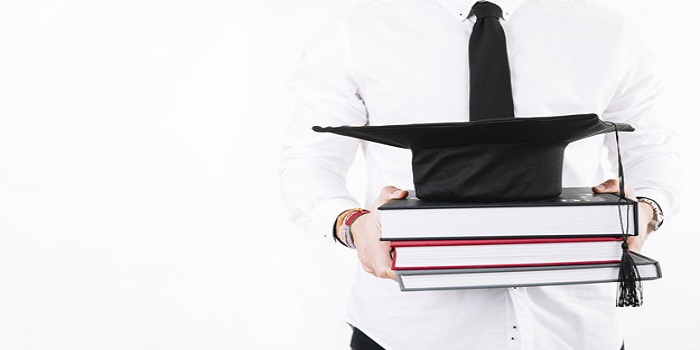 Shivaji University Courses 2018: Shivaji University, Kolhapur announced its applications open for admission in any Shivaji University 2018 Courses on April 20, 2018. Candidates aspiring for admission into their choice of courses of Shivaji University 2018 must register and submit the online application forms before May 2, 2018. It must be noted that the application forms for admission in Shivaji University Courses 2018 will be available on online mode only, and the payment of registration fees can also be done online or via demand draft. Shivaji University 2018 Courses broadly include 27 undergraduate courses / programmes for the students to choose from. Candidates can apply for as many Shivaji University 2018 Courses as they like. Admission into Shivaji University will be based on the marks acquired by the candidates in the qualifying examination as well as the entrance examination. For further details regarding the types of Courses of Shivaji University 2018, read the full article below.
Compare Colleges
College Comparison based on Courses, Placement, Rank, Fee
Compare Now
Shivaji University 2018 Courses: List of courses / programmes offered
Candidates seeking admission in Shivaji University 2018 can check the table below to find out a plethora of undergraduate courses offered by the University:
Shivaji University Courses
S. No.

Courses / Programmes

Branch Name

1

B.A.

Apabhramsha

Applied Arts

Arabic

Archaeology

Ardhamagadhi

Avesta-Pahlavi

Dance

Dramatics

Economics

English

Greek

Gujarati

Hebrew

Hindi

Kannada

Latin

Linguistics

Maratha History

Marathi

Modern Foreign Languages other than English

Music

Painting Sculpture

Pali

Persian

Political Science

Psychology

Sindhi

Urdu

2

B.A.B.Ed.

Not Applicable / Other

3

B.A.M.S.

Ayurvedic

4

B.Arch.

Architecture Not Applicable / Other

5

B.B.A.

Business Administration

6

B.C.A.

Computer

7

B.C.S.

Computer

8

B. Com.

Accountancy and Auditing
Actuarial Science
Banking
Business Administration
Business Economics
Business Management
Commerce
Cost Accountancy
Industrial Law
Mathematics
Mercantile

9

B.D.S.

Dental Surgery

10

B.E.

Automobile
Bio-Technology
Chemical
Civil
Computer Science & Engineering
Electrical
Electronics
Electronics & Telecommunication
Environmental
Information Technology
Instrumentation
Mechanical
Production

11

B.Ed.

Education
Education Evaluation
Educational Psychology
Educational Statistics

Physical Education

12

B.H.M.S.

Homeopathic

13

B.J.C.

Not Applicable / Other

14

B.Lib.

Library and Information Science

15

B.Lib. And I.Sc.

Library and Information Science

16

B. Music

Sangit Visharad

17

B.P.Ed.

Education

18

B.Pharm.

Pharmaceutics

19

B.S.W.

Not Applicable / Other

20

B.Sc.

Agriculture
Agrochemicals
Applied Bio-Medical Techniques
Bio Chemistry
Botany
Chemical Technology
Chemistry
Electrical
Electronic Sciences
Electronics
Environmental Science
Fisheries
Geography
Geology
Home Science
Horticulture
Industrial Chemistry
Mathematics
Meteorology
Microbiology
Pest Management
Plant Protection

Principal Statistic
Sericulture

21

B.Sc.B.Ed.

Not Applicable / Other

22

B.Sc.N.

Nursing

23

B.Tech.

Chemical Technology
Computer Science and Technology
Electronic & Comm. Technology
Environmental Science and Technology
Food Technology
Civil Technology

24

B. Text.

Fashion Technology
Textile Chemistry
Textile Engineering
Textile Plant Engineering
Textile Technology

25

B.U.M.S.

Unani

26

Five-year law course

Law

27

Three-year law course

Law
Students can also choose from a variety of courses under distance mode and skill based, diploma and certificate courses in Shivaji University 2018.
Shivaji University Courses 2018: List of Academic Departments
The renowned campus of Shivaji University has seven departments under it. Candidates can check the list of departments below:
1)      ARTS
Department of English                                                    

Department of Foreign Language

Department of Hindi

Department of Marathi
2)      COMMERCE
Department of Commerce and Management

Department of Commerce and Management - M.B.A. Unit
3)      EDUCATION
Department of Adult and Continuing Education

Department of Education

Department of Sports
4)      ENGINEERING & TECHNOLOGY
Department of Technology

School of Nanoscience and Technology
5)      FINE ARTS
Department of Music and Dramatics
6)      LAW
7)      SCIENCE
Department of Agrochemicals & Pest Management

Department of Applied Chemistry

Department of Bio-Chemistry

Department of Biotechnology

Department of Botany

Department of Chemistry

Department of Computer Science

Department of Electronics

Department of Environment Science

Department of Food Science & Technology

Department of Geography

Department of Industrial Chemistry

Department of Mathematics

Department of Micro-Biology

Department of Physics

Department of Statistics

Department of Zoology
8)      SOCIAL SCIENCE
Department of Economics

Department of History

Department of Journalism & Communication

Department of Library & Information Science

Department of Political Science

Department of Sociology

Yashwantrao Chavan School of Rural Development
More like Shivaji University, Kolhapur
Questions related to Shivaji University, Kolhapur