OAMDC 2022 -2023, AP Degree Admission: Certificate Verification, Web Options, Seat Allotment, Courses
OAMDC 2022 - The OAMDC 2022 web options service will enable the web option on September 25 after 6.00 PM. The OAMDC 2022 registration was closed on September 10. The OAMDC 2022 is an online admission module for Andhra Pradesh degree colleges. Students who were eligible could check the details and apply online with the necessary information on the official web portal. The admission process for non-professional undergraduate programs was conducted online. In order to apply, candidates must log on to the official website. The Government of Andhra Pradesh, the AP State Council of Higher Education, and the Commissioner of Collegiate Education have agreed to hold AP Online Degree Admissions through the 'Online Admissions Module from Degree Colleges portal' beginning with the academic year 2022-23.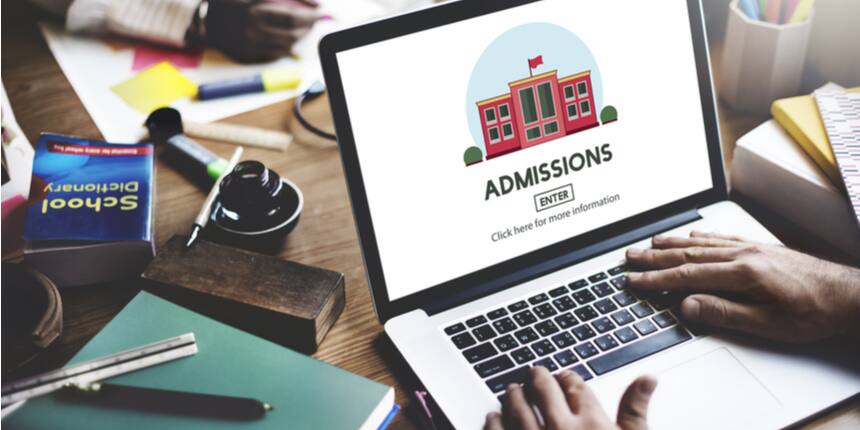 Candidates can read more to know about OAMDC 2022, OAMDC admission procedure, etc.
Popular Online Arts And Crafts Courses and Certifications
OAMDC 2022 - Important Dates
| | |
| --- | --- |
| Event | Date |
| AP Degree Admissions Registration | July 23 to August 19, August 22 to September 10, 2022 |
| Online Verification of Certificates/Verification of Certificates at HLC'S | September 11 to 13, 2022 |
| Exercise of web options | September 25 |
| Allotment of Seats | To be notified |
| Reporting of students at college allotted | To be notified |
| Commencement of classes | To be notified |
OAMDC 2022 - Overview
| | |
| --- | --- |
| Name of the admission | AP Degree Admission 2022 |
| Title | Apply for AP UG Admission 2022 |
| Subject | APSCHE released AP Online Degree Admission 2022 |
| Category | Admission |
| Degree Admission Web portal | oamdc.ap.gov.in |
| Website | sche.ap.gov.in. |
About OAMDC 2022
Students who studied Inter in Andhra Pradesh only need to enter their hall ticket number and parent information. Those who have passed other boards must go to the help centres to have their certificates verified. A total of 54 help desks have been established across the state. Counseling will be held for 4,92,820 seats in 152 government, 120 aided, 1,062 private, and 2 university colleges. Candidates should be aware that the online admissions process consists of registration, processing fee payment, and pending certificate verification.
OAMDC Courses 2022
The AP State Government has implemented OAMDC 2022, also known as AP Online Degree Admission 2022, which is an online admission process for admission into Undergraduate Programmes offered by the state's Degree Colleges. OAMDC was established to promote merit, achieve excellence, eliminate malpractices, implement reservations, and conduct fair, non-discriminatory, and merit-based admissions in the larger interest and welfare of the student community. According to AP Govt Order, non-professional Degree Programs will be 4-year Honours Programs beginning in the academic year 2022-23. There will be an exit option after three years with Degree Intermediate passed candidates in AP or other Boards are eligible to participate in web counselling for the seats available in UG Programmes in Arts, Science, Social Sciences, Commerce, Management, Computer applications and Social Work, etc., leading to the award of B.A., B.Sc., B.Com., BBA., B.Voc, etc., in all types of AP Degree Colleges for the academic year 2022-22.
Student Also Liked:
List of Document for submission of application:
1. Copy of online application form
2. Intermediate Transfer Certificate (Original)
3. 10th Pass & Memo Certificate
4. Intermediate Pass & Memo Certificate
5. Conduct & Study Certificates (last 3years)
6. Caste Certificate issued by MRO (in case of SC, ST, BC)
7. Latest Income Certificate issued by MRO
8. Residence Certificate
9. NCC certificates (if applicable)
10. Sports certificates (if applicable)
11. Physically Challenged Certificate (if applicable)
12. Aadhar Card Xerox Copy
13. Anti Ragging/Under taking form
14. Parents declaration form for SC/ST fee reimbursement
15. Two Passport size Photos
How to apply for OAMDC 2022?
Students who wish to attend Government Degree Colleges do not need to apply in a general manner. Online OAMDC application form 2022 must be submitted online. Students who want to study for the first year of their degree in 2022-23 should apply using the new method for OAMDC 2022.
Students who wish to be admitted to Government Degree and Aided Colleges must apply through your Mee Seva service centres. The government has created a web portal called OAMDC Online Admission Module for Degree Colleges. Students who apply through this portal will do so at oamdc.ap.gov.in.
Students will submit their information, which college they are attending, and which category is included in the comprehensive information in this OAMDC 2022 application form. In the online mode, students should provide detailed information. As part of the digital process, applicants must submit OAMDC online applications.
Steps to fill OAMDC application form 2022
Payment of the application fee and pre-registration.

Submission of Application by duly filling out all required details in accordance with the process and guidelines.

Application verification at Help Line Centers in cases where the system directs the candidate to visit the nearest HLC.

Exercising the Web Options and thus finishing the Submission of final Web Options Seat allotment and generation of allotment order
OAMDC Application Fee
The applicant will pay Rs.400/- for OC, Rs.300/- for BC and Rs.200/- (for SC/ST) per OAMDC application through the "Pay Processing Fee" link on the website oamdc.ap.gov.in.
AP Degree Admission 2022 Process
| | |
| --- | --- |
| Step | OAMDC Process |
| Step 1 | Pre-Registration & Fee Payment |
| Step 2 | Application ID and Password generation |
| Step 3 | Student Details Entry and Confirmation |
| Step 4 | Certificate Verification, Merit list generation & Web Options |
| Step 5 | Seat Allotment and Admission Confirmation |
OAMDC Selection Process 2022
The OAMDC software will process all applications and create the first selection list for each college based on the applicants' merit and preferences. On the predetermined date, the selection list will be published. Intimation letters will be sent to selected applicants' email addresses (if provided in the CAF) and they will be admitted to the specific college based on the information provided. The selected applicants will be notified in various ways, including SMS and e-mail.
OAMDC 2022 - Instructions for Candidates
In one form, candidates can apply to any of the State's Government and Aided Degree Colleges. An applicant must fill it out ONLINE by visiting the Higher Education Department of the Government of Andhra Pradesh's website at oamdc.ap.gov.in.

An applicant can select up to five colleges and streams in order of preference for where they want to study. Applicants who have passed a qualifying examination from any Board must fill out all required fields on their own.

Candidates must apply ONLINE for a maximum of FIVE options via oamdc.ap.gov.in. by providing required personal and academic information, as well as choices of different colleges and streams in order of preference.

After submitting the Common Application Form, the applicant should print out the computer-generated application form and attach the supporting documents as per the check list, and be ready to submit if he or she is accepted into a college.

Pay the application fee online using the fee payment process. After reviewing the CAF Common Application Form, the College may accept or reject the applicant. If a student's CAF is accepted by the college, he or she must pay the fee and be admitted. If a college rejects a student for any reason, that student is not eligible to enrol in that college.

All applicants must complete the Online CAF Common Application Form with all required information. And this is insufficient for e-Admission; in addition, he/she must obtain printouts of the "Application Copy" of the completed CAF Common Application Form and obtain signatures from his/her parents or guardians at the appropriate places on the college copy. The applicant should then obtain admission to the college, along with all necessary documentation.
AP Degree Admission Web Counselling 2022 Process
Following successful payment of the processing fee, the Application Number and Password will be sent via SMS to the mobile number provided when completing the Pre Registration Page. The Online Application will be completed by clicking the "Click here for Submitting the Application Details" button. The candidate's photograph and signature must be uploaded.

Candidates whose certificate data has already been verified via web services are eligible to exercise web-options. If a candidate's certificate data is incomplete, an SMS will be sent inviting them to the HLC for certificate verification.

The candidate can use the Internet facility available at home/Internet Café/Helpline Center by entering the Application Number, date of birth, and password. If a candidate's data is not verified, the message "Your application is pending, please visit your nearest helpline centre for verification" will be sent to the registered Mobile Number.
List of Documents for Online Verification:
Such candidates are informed that certificate verification, viz.
SSC memo,

Intermediate marks memo,

VI class to Intermediate study certificates,

Caste Certificate,

Income Certificate/Ration Card,

Economically Weaker section(EWS) certificate,

Physically Challenged Certificate,

Residence Certificate have to be verified by the counseling authorities.

SPECIAL CATEGORY Certificate
AP Degree Seat Allotment 2022
The seat allotment result will be announced on the official web portal. After declaration, candidates can able to check their OAMDC AP Degree allotment 2022 result by using their login details. In order to reserve a seat, in OAMDC 2022 seat allotment applicants must remit the portion fee and freeze it within the stipulated time frame. Within the scheduled time frame, candidates can also withdraw their admission to the allotted seat.
List of affiliated colleges for OAMDC 2022
The list of affiliating universities in AP is given as follows:
Frequently Asked Question (FAQs) - OAMDC 2022 -2023, AP Degree Admission: Certificate Verification, Web Options, Seat Allotment, Courses
Question: What exactly is OAMDC?
Answer:
The Online Admissions Module for Degree Colleges (OAMDC) is the digital solution for seeking admissions into undergraduate courses offered by state university degree colleges beginning in the academic year 2022-23.
Question: What exactly are the degree programmes?
Answer:
The online admissions service meets the needs of the student community by offering undergraduate courses in Arts, Science, Social Sciences, Commerce, Management, Computer Applications, and Social Work, among other things, as well as honours. All of the above courses are available in the state's government degree colleges, government autonomous degree colleges, orivate aided degree colleges, private unaided degree colleges, and private autonomous degree colleges (aided and unaided).
Andhra University, Visakhapatnam Updates and Articles
Questions related to Andhra University, Visakhapatnam
Showing 3541 out of 3541 Questions