JNU Admission 2022: Application Form (Out), Exam Date, Eligibility, Syllabus, Pattern, Result
JNU Admission 2022 - The Jawaharlal Nehru University has started the JNU 2022 admission process for UG programmes from April 6. The JNU admission 2022 for UG courses will be based on the marks scored by the candidates in the Common University Entrance Test (CUET), conducted by NTA. Applicants seeking JNU 2022 admission in UG courses can submit the CUET application form 2022 by May 6. Registered candidates can download the admit card of JNU admission 2022 using their login credentials from the NTA CUET's website.
Stay up-to date with JNUEE News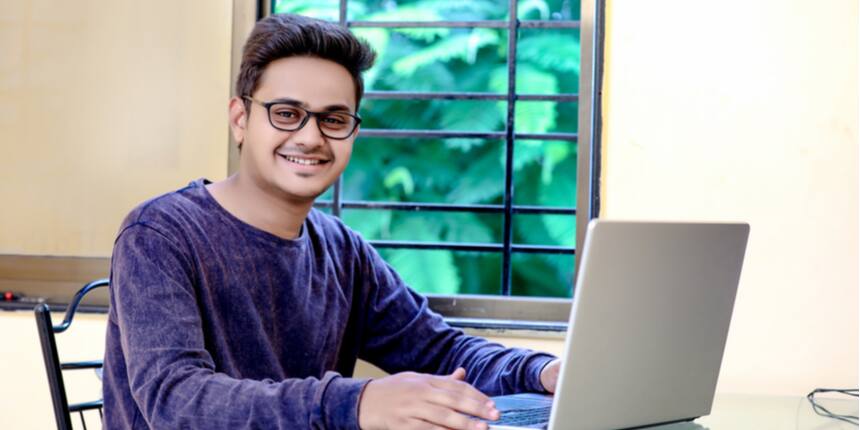 However, for PG programmes candidates will have to take the Jawaharlal Nehru University Entrance Examination, applications for which will be released on the official website of the university. For MBA programmes, JNU admissions will be done by an entrance test conducted by the Atal Bihari Vajpayee School of Management and Entrepreneurship. Get more information on JNU admission 2022 including application process, admit card, answer key, result, counselling, etc in the article below.
JNU Admission 2022 - An Overview
Specifications

Overview

Exam Name

Jawaharlal Nehru University Entrance Examination

Common University Entrance Test (UG)

Abbreviated Name

JNUEE (PG)

CUET (UG)




Exam Conducting Body

National Testing Agency (NTA)

Mode of examination

Computer based test

Level of examination

National

Programmes

37

Exam Centres

127 (PG)

547 (UG)

Participating states

32
JNU Exam Dates 2022 (PG Programmes)
| | |
| --- | --- |
| Events | JNU Dates |
| JNUEE application form releases | July 2022 |
| Last date to fill JNUEE 2022 application form | August 2022 |
| Application form correction window | August 2022 |
| JNU admit card releases | September 2022 |
| JNUEE 2022 exam | September 2022 |
| Provisional answer key of JNU | October 2022 |
| Last date to challenge the JNU answer key | October 2022 |
| Final answer key releases | October 2022 |
| Announcement of JNU result 2022 | October 2022 |
| JNU cut-off 2022 | October 2022 |
| JNUEE counselling 2022 begins | October 2022 |


JNU Admission Dates 2022 - UG Programmes
| | |
| --- | --- |
| Events | CUET Dates |
| CUET application form | April 6, 2022 |
| CUET application form ends | May 6, 2022 |
| CUET 2022 | First and second week of July, 2022 |
The candidates who wish to take admission to programmes offered by Jawaharlal Nehru University need to fill the application form and appear for the entrance test of JNUEE 2022
The NTA JNU exam 2022 will be conducted in computer-based mode. The NTA will announce the JNU result 2022 and release the scorecards in October after the entrance examination is over. The Jawaharlal Nehru University will release the JNU 2022 cut-off for all the programmes to decide the qualifying marks. Those students who clear the cut off marks of JNU 2022 have to fill the pre-enrollment form and fill up their preferences. To claim the seats, the students have to complete the online document verification process and pay the academic fee.
Also read
The candidates must check the JNU 2022 eligibility criteria before filling the application form. The eligibility criteria of JNU 2022 is the minimum academic qualifications and other basic requirements needed for admission to the desired programme.
JNU 2022 Eligibility Criteria
Courses
Eligibility

MSc Life Sciences

Candidates should have completed B.Sc./B.Tech or Equivalent in Biological/Physical/Agricultural Sciences or Biotechnology from any recognised Institute/ university with a minimum 55 percent aggregate marks.




MA

Bachelor's degree under 10+2+3 patterns from this university or any other recognized university with at least 50% marks.

UG Programmes

Passed in 12th standard with 50% (General/OBC) and 45% (SC/ST)

The aggregate marks must include English



Candidates seeking JNU admission in UG programmes must fill out and submit the CUET application form 2022 at the official website of CUET. NTA has released the application form on April 6. However, for PG courses the interested candidates can fill and submit the JNU application form 2022 before the deadline. Candidates are advised to check the eligibility criteria of their desired programme before filling the JNU 2022 application form and enter all the details correctly. NTA will also open the correction window of JNU application form 2022 for the candidates who wish to make changes in their entries.
How to Fill JNU 2022 Application Form
Step 1 - Online registration
Step 2 - Filling personal/academic details
Step 3 - Uploading scanned documents in the prescribed format.
Step 4 - Fee payment
Step 5 - Review of duly filled application
Popular Online Arts And Crafts Courses and Certifications
The university conducts the examination in various selected cities/towns all over India. The UG exam will be conducted at 547 centres by NTA. The exam centre of JNU 2022 is the venue where the candidates can visit and sit for their examination. There are a total of 127 JNU test centres 2022 where the online examination will be held by NTA. The candidates can select the JNU exam centres 2022 on their application form according to their preferences and conveniences.It must also be noted that once the JNU 2022 exam centre has been allotted to the candidates, they will not be changed under any circumstances.
JNU Exam Centres 2022
State

Name of the centres

Andhra Pradesh

Chittoor

Kakinada

Nellore

Rajahmundry

Tirupati

Vijayawada

Visakhapatnam

Arunachal Pradesh

Naharlagun

Assam

Guwahati

Silchar

Bihar

Darbhanga

Aurangabad

Patna

Purnia

Gaya

Bhagalpur

Chandigarh

Chandigarh

Panchkula

Mohali

Chattisgarh

Bilaspur

Raipur

Delhi

Delhi

Gujarat

Ahmedabad

Anand

Gandhinagar

Rajkot

Surat

Vadodara

Mehsana

Haryana

Ambala

Hissar

Kurukshetra

Panipat

Gurugram

Karnal

Faridabad

Himachal Pradesh

Shimla

Hamirpur

Jammu & Kashmir

Jammu

Jharkhand

Dhanbad

Ranchi

Jamshedpur

Karnataka

Bangalore

Belgaum

Dharwad

Gulbarga

Hubli

Manipal

Mangaluru

Mysuru

Kerala

Alappuzha

Thiruvananthapuram

Muvattupuzha

Ernakulam/Kochi

Chengannur

Angamaly

Kannur

Kottayam

Kollam

Kozhikode

Madhya Pradesh

Gwalior

Jabalpur

Sagar

Bhopal

Indore

Satna

Ujjain

Maharashtra

Mumbai

Pune

Nagpur

Aurangabad

Kolhapur

Nanded

Nasik

Navi Mumbai

Amravati

Jalgaon

Thane

Manipur

Imphal

Meghalaya

Shillong

Mizoram

Aizwal

Nagaland

Dimapur

Orissa

Sambalpur

Bhubaneshwar

Balasore

Rourkela

Cuttack

Puducherry

Puducherry

Punjab

Amritsar

Bhatinda

Ludhiana

Jalandhar

Patiala

Fatehgarh Sahib

Rajasthan

Jaipur

Udaipur

Jodhpur

Ajmer

Alwar

Bikaner

Sikar

Kota

Sikkim

Gangtok

Tamil Nadu

Chennai

Coimbatore

Madurai

Kanyakumari

Nagercoil

Tiruchirappalli

Telangana

Hyderabad

Warangal

Ranga Reddy

Secunderabad

Tripura

Agartala

Uttar Pradesh

Varanasi

Lucknow

Ghaziabad

Gorakhpur

Bareilly

Allahabad

Noida

Agra

Aligarh

Kanpur

Meerut

Uttarakhand

Dehradun

Roorkee

Haldwani

West Bengal

Kalyani

Siliguri

Kolkata

Hooghly

Asansol

Goa

Goa

Madgaon

Ladakh

Leh


People Also See -
JNU Syllabus 2022
Jawaharlal Nehru University will release the syllabus of JNU 2022 admission for different PG programmes. By checking the syllabus of JNU, candidates will have an idea of what to study and what not to. With the help of the JNU 2022 syllabus, they can begin their preparation without wasting much time on finding out the important books and relevant topics. Apart from the JNU entrance exam syllabus 2022, candidates must also check the exam pattern to know the weightage of the questions and sectional division of topics and questions.
JNU 2022 Syllabus
Course with Subject Code

Syllabus

MA in Economics-ECOM (216)

Applicants will be tested for their analytical abilities and awareness of national and international economic issues of importance at present and in the recent past. Candidates are expected to be familiar with the content of a standard Economics course taught at the B.A. level. Especially for the benefit of applicants without an undergraduate degree in Economics, an enumeration of the areas to be covered is given below:

(a) (i) Micro-economics (Demand Curves, Price and Income Elasticity of Demand, Cost Curves, Equilibrium of Firm under Perfect Competition and Monopoly) (ii) Macroeconomics (National Income Theory of Income Determination, Monetary Policy, Trade and Balance of Payments)

(b) Descriptive Statistics (Mean, Median and Mode, Standard Deviation, Correlation Coefficient), Elementary Probability Theory, Mathematics for Economists (Elementary Algebra, Coordinate Geometry and Elementary Calculus)

(c) Problems of Economic History, Underdevelopment and Growth: (I) India's Economic Development prior to Independence: India's Planning and Development experience since Independence; Basic indicators of Development. (ii) International Economics Issues of Contemporary Relevance.

The entrance exam for MA in JNU will comprise two parts: Part A will have multiple choice questions and Part B will have short and long problems/questions. Marks obtained in Part A will be used for shortlisting candidates for whom answers for Part B will be evaluated. Final selection will be on the basis of total marks obtained in Part A and Part B.

MA in Modern History- MODM (217)

Students will be tested on:

A. General comprehension

B. A broad understanding of the social sciences and

C. Themes related to political, economic and social history and on aspects of religion and culture pertaining to Indian and World history for the ancient, medieval, modern and contemporary periods. (Students are free to answer questions from any period, irrespective of the stream they have applied for.)

MA Medieval History – MEDM (218)

MA in Ancient History – ANCM (219)

MA in Political Science – POLM (220)

Candidates are expected to be familiar with the content of a standard B.A. course in Political Science.

They will be tested from areas given below:

Unit I

a) Social and Political Thought of Modern India

b) Western Political Thought

c) Concepts and Approaches in Political Theory

Unit II

d) Constitution and Political Institutions of India

e) State and Politics in India

f) Political Processes and Public Policies in India

Unit III

g) Comparative Government and Politics

h) International Relations

Applicants will be required to show familiarity with each unit.

MA in Geography- GEOM (221)

The test will carry a total of 100 marks with the unit-wise marks assigned and coverage of topics as indicated below. Unit I will have only multiple-choice questions to be answered on the OMR sheet.

Unit I will have only multiple-choice questions to be answered on the OMR sheet. Unit I (60 marks) Multiple Choice Questions on:

1. Geomorphology, climatology, oceanography and biogeography.

2. Human geography, economic geography, political geography, Population geography, human ecology and human settlements.

3. Regional geography of India- physiographic divisions, patterns and levels of development of agriculture and industries, growth of population, urbanization, and socio-culture diversity.

4. Geographical Information System, Remote Sensing, Cartography, Quantitative Techniques/Statistics.

Unit II (20 marks) - Short Questions on Physical, human regional geography and geography of India.

Unit III (10 marks) - Question on Cartography, scale and map projections, topographical maps of India, Methods of data representation

Unit IV (10 marks) - Question on Statistical Methods – frequency distribution, measures of central tendency and dispersion, Correlation.

MA in Sociology- SOCM (222)

Applicants are expected to have a fair understanding of Social Sciences and Indian Society and Culture Broad themes

1. Thinkers

Karl Marx, Emile Durkheim, Max Weber, Georg Simmel, C. Wright Mills, George Herbert Mead, Claude Levi-Strauss
G.S. Ghurye, M. N. Srinivas, Iravati Karve, Yogendra Singh, Andre Beteille, T.K. Oommen

2. Basic Concepts and Social Institutions

3. Tools and Techniques of Research Methodology

4. Social Structure and Social Change

5. Social Stratification - Gender, Caste, Class, Tribe, Disability

6. Economy and Society

7. State, Polity and Society

8. Family, Marriage and Kinship

9. Religion

10. Environment and Society

11. Social Movements

12. Social Issues

13. Understanding Indian society

14. Modernization, Globalization and Development

MA in Philosophy- SPHM (229)

The candidates are expected to have a good grasp of themes and issues listed below both from the Indian and Western philosophical perspectives. Metaphysics/Ontology: Being and Becoming; Appearance and Reality; Abhava; Substance; Theories of Consciousness; Self, Non-Self, and Other; Brahman, Atman and Jagat; Personal Identity; Freewill and Determinism; Causation; Potentiality and Actuality; Time and Space; Existence of God.

Epistemology and Logic: Different Theories, of Knowledge; Pramanas and Pramanyavada; Theories of Error; Truth and Meaning; JTB and Gettier's Problem; Certainty, Fallibility and Scepticism; Laws of Thought; Classification of Proposition; Categorical Syllogism; Truth Tables; Formal Proofs of Validity; Venn Diagram; Quantification.

Ethics, Social and Political Philosophy: Purusharthas; Rta, Rna and Yagya; Goodness; Justice and Virtues; End and Means; Duty and Obligation; Ethical Theories (Normative and Metaethics); Themes of Applied Ethics; 'Non-violence; Marginalization and Discrimination; Secularism; Liberty, Equality and Rights; Nationalism; Globalization.

MA in Development and Labour Studies- DLSM (231)

The applicants for the M.A. programme will be examined in the light of their knowledge on themes and issues studied in a standard social science bachelor programme. The purpose of the entrance exam is to test the candidates' general awareness on issues related to development and labour studies, their capacity to comprehend and reflect on academic articles, and their ability in analytical reasoning on the contemporary issues of the informal sector. The admission test will carry a total of 100 marks and students will be tested in the broad thematic areas of major social science disciplines: Political Economy, Theories and Contemporary History of Development, Development Economics, Indian Economy, Society and Politics in India, Sociological and Political Theories. The purpose of the test is to select candidates who demonstrate an aptitude for analytical skills and the ability for original thinking.
As per the exam pattern of JNU 2022, the JNUEE examination will be conducted in computer-based mode by NTA. JNU exam pattern 2022 will help candidates to know the pattern in which the question paper will be prepared. The JNU 2022 exam pattern consists of details related to the exam such as duration of exam, types of question asked in the entrance exam, mode of examination and marking scheme. The NTA will release the JNUEE exam pattern 2022 along with the admission notification in the month of July.
JNU 2022 Exam Pattern
| | |
| --- | --- |
| Exam Scheme | Details |
| Duration of exam | Three hours |
| Mode of exam | Computer Based Test |
| Type of questions | Multiple Choice Questions |
| Maximum marks | 100 |
| Marking scheme | 1, 2, 3 or 4 marks for a correct response (weightage of each question may vary for different programmes) |
| Negative Marking | No |
| Medium | English, other than language courses |


JNU Exam Pattern 2022 - UG Programmes
JNU UG exam pattern will consist of 4 sections:
Section I A - All the UG entrance tests at the Jawaharlal Nehru University are in English. Therefore, candidates must choose English as the medium for taking/writing the test. They cannot choose any other language. If they choose a language other than English, they will not be considered for admission at the JNU university. Further, candidates must opt for the proficiency test in English for all the UG programmes offered at the JNU university.
Section I B - Candidates who apply for UG programmes at the JNU university must not choose any language from this section.
Section II - Candidates who apply for UG programmes at JNU university must not select any subject from Section II: Domain Specific Subjects, as subjects in Section II will not be considered for admissions at the JNU university.
Section III - Candidates who apply for UG programmes at JNU university must choose General Test.
Read More:
Student Also Liked:
The candidates appearing for the JNUEE 2022 examination can check the courses of JNU 2022 to know the opportunities available for the students who wish to pursue higher studies from the university. The JNU 2022 courses for undergraduate and postgraduate level will be offered through School of Environmental Sciences, School of Computational and Integrative Sciences, School of Computer & Systems Sciences, School of Life Sciences, School of Physical Sciences and other various schools under the university.
JNU UG Courses 2022
| | |
| --- | --- |
| Courses | Intake |
| B.A (H) Arabic | 31 |
| B.A. (H) Japanese | 38 |
| B.A. (H) Korean | 31 |
| B.A. (H) French | 38 |
| B.A. (H) German | 38 |
JNU PG Courses 2022
| | |
| --- | --- |
| Programmes | Seats |
| M.A. in Politics (with specialization in International Studies) | 92 |
| M.A. in Economics (with Specialization in World Economy) | 31 |
| M.A. in Arabic, Chinese, French, German, Japanese, Hindi, Korean, Linguistics, Persian, Russian, Spanish and Urdu | 212# |
| M.Sc in Life Sciences | 38 |
| M.Sc in Environmental Sciences | 31 |
| M.Sc in Physics | 31 |
| Integrated M.Sc-Ph.D | 18 |
| M.Sc in Biotechnology | 31 |
Aspirants of JNUEE can practice the JNU 2022 sample papers to know the different factors such as the marking pattern, structure of the exam, etc. The sample paper of JNU 2022 fills up the gap between the students about the understanding of the entrance exam and makes them familiar with the kind of questions which will be asked in the test. The JNU sample papers 2022 will help the students in building a strong foundation and confidence building. By solving the JNUEE sample papers 2022, the students will be able to understand the concepts in depth and prepare for the exams in a better manner.
JNU PG Sample Papers
| | |
| --- | --- |
| Programmes | 2018 (Question Paper) |
| M.Sc Physics | |
| M.Sc Chemistry | |
| M.Sc Life Sciences | |
| M.A Political Science | |
| M.A Ancient History | |
| M. A. in Medieval History | |
| M. A. in Modern History | |
| M.A Philosophy | |
| M.A Politics with Specialization in International Studies | |
| M.A International Relations and Area Studies | |
JNU UG Sample Papers
| | | |
| --- | --- | --- |
| Programmes | 2018 (Question Paper) | 2017 (Question Paper) |
| B.A Hons.Arabic/ Persian/ Pashto | | |
| B. A. (Hons.) Chinese/Japanese/Korean | | |
| B.A Hons. German/ Russian/ French | | |
JNUEE 2022 Preparation Tips
The most important part of any entrance examination preparation is the day when you lay out a study plan that focuses on the goal of cracking the examination. It is when the students decide the fate of their journey. Preparation is an integral part of an entrance exam and should not be dealt with in a complacent manner.
The first step towards JNUEE exam preparation is knowing the syllabus and exam pattern of the exam. Time management is a very important aspect and the timetable prepared for the entrance test should be very carefully made in a way that uses the time of students in a very productive manner. A proper time table and smart time management solves half of the problem. As a part of the regular exercise, the students should create short and long notes of what they consume while studying. The students must also solve the previous year question papers and sample papers to catch their grasp in the examination. Additionally, they can also practice the mock tests and understand the environment of the LAN based entrance test.
The admit card of JNU 2022 will be released through online mode. The CUET admit card 2022 for UG admissions of JNU will be released at cuet.samarth.ac.in.
The National Testing Agency will release the admit card of JNU 2022. The candidates have to carry the JNUEE admit card 2022 to the test centre on the day of the entrance test. The JNU admit card 2022 mentions important details such as the name of the programme, candidate's name, gender, category and exam timings.
NTA will release the answer key of JNUEE in online mode. The JNU answer key will be released in two phases - provisional and final. Candidates will be given a few days time to raise the challenges against the JNU answer key 2022 in case of any discrepancy. The students have to pay a processing fee of Rs 200 to contest the JNU answer key. The final JNU 2022 answer key will be released after the valid objections raised by the candidates will be considered by the officials.
The result of JNU 2022 will be announced by NTA in October in online mode. The candidates can check the JNU result 2022 through their login credentials. They can also download the score card after checking the JNU results for future references. The JNU result 2022 mentions details such as the name of the candidate, programme name, gender, application number and marks obtained by the candidates. The result of JNUEE 2022 will be prepared using the normalization process of the NTA.
Also Read:
NTA will release the JNU 2022 merit list after the announcement of the entrance examination results. The JNU merit list will include the name of the candidates who have qualified for the next round of admissions. The JNU merit list 2022 will be made available on the official website of the university. On the basis of the positions of students in the JNU merit list and the reservation criteria, they are invited for the document verification round of the counselling process.
The university will release the JNU 2022 cut off in online mode which will mention the details such as the courses, subject name, categories, and the cutoff. The cutoff of JNU admission 2022 for the different programmes will be prepared based on a total number of applicants for a particular course, the difficulty level of the examination and the previous years cutoff trends. Candidates can check JNU expected cut off marks from the table below for some of the programmes to know the qualifying marks.
Also Read:
JNU 2022 Expected Cut off (MA)
| | | | | | |
| --- | --- | --- | --- | --- | --- |
| Subject | UR | OBC | SC | ST | EWS |
| M.A. in Japanese | 77-82 | 62-67 | 62-67 | ‐‐ | 58-64 |
| M.A. in French and Francophone Studies | 62-68 | 42-48 | 41-48 | 37-42 | 48-52 |
| M.A. in German Literature | 60-66 | 33-38 | 45-52 | ‐‐ | 37-43 |
| M.A. in Russian | 62-66 | 55-61 | 51-57 | 51-58 | 60-66 |
| M.A. in Spanish | 63-69 | 55-59 | 39-44 | 53-61 | 32-39 |
| M.A. in Sociology | 68-72 | 57-64 | 53-59 | 55-60 | 62-67 |
| M.A. in Hindi | 91-97 | 88-94 | 76-83 | 80-85 | 87-93 |
| M.A. in English | 77-82 | 70-75 | 64-70 | 67-72 | 71-76 |
| M.A. In Economics | 78-83 | 65-70 | 57-62 | 51-59 | 69-75 |
| M.A. In Geography | 77-82 | 72-79 | 71-77 | 70-75 | 72-78 |
| M.A. in Sanskrit | 92-97 | 83-89 | 81-86 | 63-69 | 87-92 |
JNU Counselling 2022
The qualifying candidates need to attend the JNU counselling which includes verification of their official documents, remitting the semester fee, fixing their seat in the first semester. It must be noted that there is a certain official document that must be carried by the candidates for them to get verified by the authorities. Failure in presenting any one of the official documents will lead to the candidate's disqualification. Therefore, it is advisable that the candidates go through the list of required official documents.
Documents Required for JNU 2022 Counselling
Mark sheets of the qualifying exam

Degree/Provisional Certificate of the qualifying examination

Class 10th mark sheet and certificate

Class 12th mark sheet and certificate

Anti-ragging affidavit

Character certificate (from last attended institution)

Migration certificate

A passport sized photograph
You may also be interested in:
JNU Fee Structure 2022
Before getting enrolled for admissions in JNU, it is really important to know the JNU 2022 fee structure. The JNU fee structure 2022 includes various fee components such as the admission fee, examination fee, university deployment fund, student activity fee, alumni fee, registration fee, medical fee, security deposit and medical booklet fee. The table mentioned below highlights what all components are included in the fee structure of JNU -
JNU 2022 Fee Structure
| | |
| --- | --- |
| Events | Cost |
| Student activity fee (per semester) | 2500 |
| University development fund (per semester) | 1000 |
| Admission fee (One Time) | 1000 |
| Examination fee (per semester) | 1000 |
| Registration fee (One Time) | 1000 |
| Security deposit (Refundable: One Time) | 1000 |
| Alumni fee (one time) | 1000 |
| Medical Insurance (per year) | 500 |
| Medical fee (Annual) | 9 |
| Medical booklet | 12 |
Frequently Asked Question (FAQs) - JNU Admission 2022: Application Form (Out), Exam Date, Eligibility, Syllabus, Pattern, Result
Question: How can I get admission in JNU after Class 12th?
Answer:
The students can take admission in BA Hons programmes offered by JNU through the help of JNUEE 2022 exam.
Question: What is the benefit of checking the JNU 2022 syllabus?
Answer:
The candidates should check the JNUEE syllabus 2022 to understand the important topics and units from where questions will be arised in the entrance test.
Question: How many JNU exam centres 2022 are there?
Answer:
The NTA will conduct the JNUEE entrance exam in around 127 test centres around the country.
Question: What details can I check in the JNU admit card 2022?
Answer:
The students can check details such as candidate's name, programme name, exam centre address, exam timings, category and exam day instructions mentioned in the admit card of JNUEE.
Question: Where can I download the JNU admit card?
Answer:
The candidates can download the JNU 2022 admit card from the official website of NTA JNU - jnuexams.nta.ac.in.
Questions related to JNUEE
Showing 414 out of 414 Questions