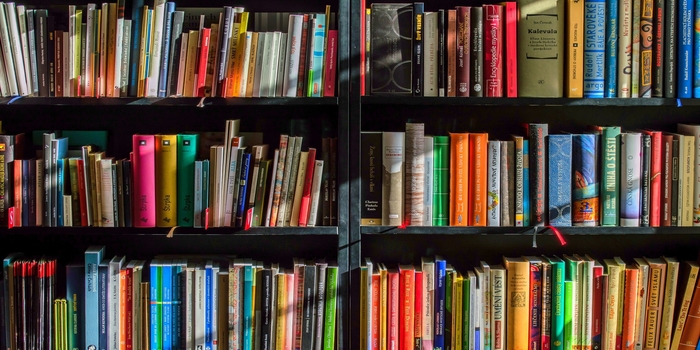 EFLU Courses 2019 – English and Foreign Languages University is responsible for the EFLU 2019 courses. Candidates can find here a tentative comprehensive list of UG, PG and Ph.D. The courses of EFLU 2019 mentioning their intake and duration. There are around 21 EFLU courses 2019 – B.A. (hons.) in English, Arabic, French, German; B.Ed; M.A. in English, Hindi, Comparative Literature, Russian Language and Literature, French Language and Literature; Ph.D. in English Literature, Film Studies and Visual Culture, Aesthetics and Philosophy to only name a few. The seats available in EFLU 2019 courses are distributed amongst Hyderabad, Shillong, and Lucknow campuses. The university provides 240 seats for UG, 550 seats for PG and 114 seats for Ph.D. EFLU admission 2019 forms the basis for candidates' admissions into the below mentioned courses of EFLU 2019. The admission test for EFLU will be conducted in the third week of February 2019. EFLU admission 2019 candidates can check below the list of UG, PG, Ph.D. EFLU courses 2019 available to them.
Compare Colleges
College Comparison based on Courses, Placement, Rank, Fee
Compare Now
EFLU 2019 Courses for UG, PG, Ph.D. Programmes
English and Foreign Languages University provides undergraduate, postgraduate, and Ph.D courses. Given below are three tables which list UG, PG, Ph.D. courses of EFLU 2019 separately. Alongside each course, candidates will also find its campus-wise intake and duration.
EFLU Courses 2019 – Undergraduate
S. No.

Courses

Duration

Campus

Seats

1.

B.A.(Hons.) English

6 semesters

Hyderabad

40

Shillong

20

Lucknow

40

2.

B.A.(Hons.) Arabic

6 semesters

Hyderabad

20

3

B.A.(Hons.) French

6 semesters

Hyderabad

20

4.

B.A.(Hons.) German

6 semesters

Hyderabad

20

5.

B.A.(Hons.) Japanese

6 semesters

Hyderabad

20

6.

B.A.(Hons.) Russian

6 semesters

Hyderabad

20

7.

B.A.(Hons.) Spanish

6 semesters

Hyderabad

20

8.

B.Ed.

4 semesters

Hyderabad

20

Total Seats

240
EFLU 2019 Courses - Postgraduate
S. No.

Courses

Duration

Campus

Seats

1.

M.A. English

4 semesters

Hyderabad

90

Shillong

30

Lucknow

40

2.

M.A. English Literature

4 semesters

Hyderabad

20

Shillong

30

3.

M.A. Literatures in English

4 semesters

Hyderabad

20

4.

M.A. Comparative Literature

4 semesters

Hyderabad

20

5.

M.A. Linguistics

4 semesters

Hyderabad

20

Lucknow

20

Shillong

20

6.

M.A. English Language Teaching

4 semesters

Hyderabad

20

7.

M.A. Hindi

4 semesters

Hyderabad

20

8.

M.A. Computational Linguistics

4 semesters

Hyderabad

20

9.

M.A. Arabic Language and Literature

4 semesters

Hyderabad

20

10.

M.A. French Language and Literature

4 semesters

Hyderabad

20

11.

M.A. German Lanuage and Literature

4 semesters

Hyderabad

20

12.

M.A. Hispanic Language and Literature

4 semesters

Hyderabad

20

13.

M.A. Russian Language and Literature

4 semesters

Hyderabad

20

14.

PGDTE (English)

2 semesters

Hyderabad

40

Lucknow

20

15.

PGDTA (Arabic)

2 semesters

Hyderabad

 

20

Total Seats

550
EFLU Courses 2019 – Ph.D. Programmes
S. No.

Courses

Duration

Campus

Seats

1.

Ph.d. Linguistics & Phonetics

6-10

Hyderabad

14

Shillong

4

Lucknow

2

2.

Ph.d. English Language Education

6-10

Hyderabad

10

Lucknow

2

3.

Ph.d. Education

6-10

Hyderabad

4

5.

Ph.d. Indian & World Literatures

6-10

Hyderabad

6

6.

Ph.d. English Literature

6-10

Hyderabad

12

Shillong

2

Lucknow

4

7.

Ph.d. Literary and Cultural Studies

6-10

Hyderabad

8

8.

Ph.d. Film Studies & Visual Culture

6-10

Hyderabad

4

9.

Ph.d. Comparative Literature

6-10

Hyderabad

4

10.

Ph.d. Translation Studies

6-10

Hyderabad

4

11.

Ph.d. Aesthetics& Philosophy

6-10

Hyderabad

4

12.

Ph.d. Hindi

6-10

Hyderabad

4

13.

Ph.d. Arabic Language & Literature

6-10

Hyderabad

16

14.

Ph.d. French Language & Literature

6-10

Hyderabad

2

15.

Ph.d. Russian Language & Literature

6-10

Hyderabad

6

16.

Ph.d. German Language & Literature

6-10

Hyderabad

2

17.

Ph.d. Spanish Language & Literature

6-10

Hyderabad

2

Total Seats

114
More like English and Foreign Languages University, Hyderabad
Questions related to English and Foreign Languages University, Hyderabad