CMR Institute of Technology Placement Report 2019-20
CMR Institute of Technology, Bangalore has released the placement data for 2019-20. According to the placement report, Vmware has emerged as a company second time in a row that has offered the highest pay package to the B.Tech students at the institute, while IT/software sector has made the maximum number of job offers. The placement data shared by the institute further reflects that 4.9 LPA CTC has been the average salary, whie the highest package stands at 11.76 LPA CTC (till March 25, 2020).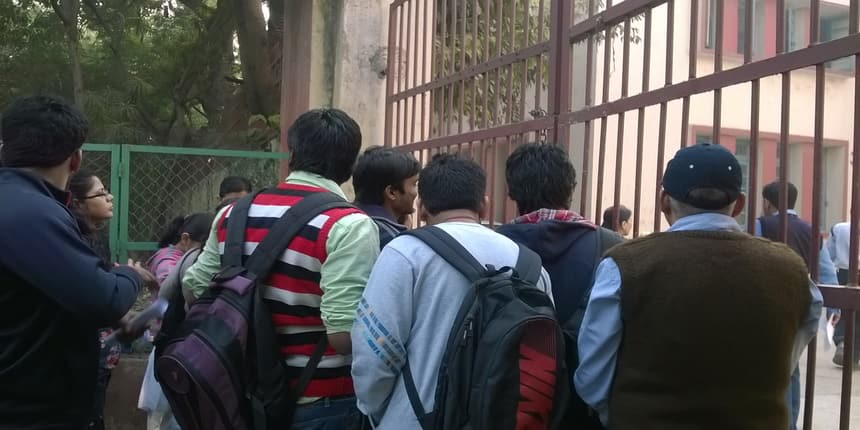 For the recruitment year 2019-20, while 730 students participated in the recruitment drive, a total of 696 students has participated in the campus hiring process in 2018-19. The average package offered to the students has also witnessed a hike for the current recruitment year. While the average package offered for 2019-20 is 4.9 LPA CTC, the average salary offered in 2018-19 was 4.66 LPA CTC. Check the CMR Institute of Technology placement figures for 2019-20 and 2018-19 from the tables below.
CMR Institute of Technology Placement Report (2019-20)
| | |
| --- | --- |
| Students enrolled for the programme | 730 |
| Students participated in placements for 2019-20 | 730 |
| companies participated in the placement drive | 70 (Till March 25, 2020) |
| First time recruiters | 30 (Till March 25, 2020) |
| Offers made | 412 (Till March 25, 2020) |
| Averge salary offered | 4.9 LPA CTC |
| Highest salary offered | 11.76 LPA CTC (till date) |
| Sector that offered most of the jobs | Software/IT |
| Highest recruiting domain, profile, function | Software Services |
| Company that offered the highest package | Vmware |
CMR Institute of Technology Placement Report (2018-19)
| | |
| --- | --- |
| Students enrolled for the programme | 696 |
| Students participated in placements | 696 |
| companies participated in the placement drive | 117 |
| First time recruiters | 43 |
| Offers made | 560 |
| Averge salary offered | 4.66 LPA CTC |
| Highest salary offered | 18 LPA CTC |
| Sector that offered most of the jobs | Software/IT |
| Highest recruiting domain, profile, function | Software Services |
| Company that offered the highest package | Vmware |
Top Recruiters
| | | | |
| --- | --- | --- | --- |
| Vmware | Daily Hunt | Cimpress | Eagleview |
| SAP | OpenText | Hiver | Sprinkler |
| SureWaves | Huawei | ITC | TCS |
| Epsilon | Capgemini | Infogain | Koch |
| Infosys | Inszoom | IBM | LTI |
| Epicor | Eurofins | Deloitte | AllState |
| Mscript | Practo | | |
Questions related to CMRIT Bangalore
Showing 249 out of 249 Questions