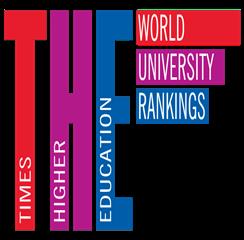 Universities in India continue their struggle to achieve world-class status, failing yet again to find a place in the list of top 200 institutions globally as per the World University Rankings 2018, recently released by Times Higher Education (THE). All the major Indian Universities have either slipped from their previous year's position or find themselves in the same rank range..

The top-ranked institution from India, the Indian Institute of Science, Bengaluru (IISc), has slipped from its previous rank range of 201-250 to the 2018 rank range of 250-300 with a score of 48.2, mainly due to a drop in its research influence score and research income.
Indian institutions in THE Rankings
| | | |
| --- | --- | --- |
| Institution | THE Rank 2018 | THE Rank 2017 |
| | 251–300 | 201–250 |
| | 351–400 | 351–400 |
| | 501–600 | 501–600 |
| | 501–600 | 401–500 |
| | 601–800 | 401–500 |
| | 501–600 | 501–600 |
The condition of the country's premier engineering institutions is no better. Each of the older and supposedly more prestigious IITs, including IIT Madras, IIT Delhi and IIT Kanpur have slipped from their previous year's ranks. While IIT Delhi and IIT Kanpur have slipped from the rank range of 401–500 to 501-600, IIT Madras has fallen even further from the same position to the 601-800 range. IIT Bombay (351–400), IITs Roorkee and Kharagpur (501-600) and IIT Guwahati (601-800) have retained their positions from last year.  
India's overall institutional representation has also declined from 31 institutions to 30, while eight of its universities have slipped to a lower band.

Among the Multi Disciplinary Universities, the University of Delhi (30.6), Aligarh Muslim University (30.6) and Panjab University (30.6) have all been ranked in the range of 601-800 and see no change in their previous year's position. 
While the situation of Indian universities has not improved much in terms of ranking, the overall score of the majority of them has only increased. The main reason why there has been a decline despite this is because Universities from other developing countries have risen at a much faster rate when compared to their Indian counterparts.  
Asked to comment on the performance of Indian Universities, Phil Baty, Editorial Director of Global Rankings at Times Higher Education, said that it is disappointing that India has declined in THE World University Rankings 2018 amid increasing global competition, this despite India's overall research income and research quality improving this year. More investment in the sector will reverse India's decline in the rankings in future years, he said.
As reflected in the rankings, one of the important areas that Indian institutions will have to substantially improve on is in terms of citation scores, which is among the weakest in the table at par with universities in Russia, Algeria and Nigeria. 
The University of Oxford with a score of 94.3 has been ranked as the best university in the ranking followed by the University of Cambridge (93.2), with the California Institute of Technology and Stanford University both being ranked third with an overall score of 93.
The universities are ranked based on 13 performance indicators to provide the most comprehensive and balanced comparisons. The scores are given in five broad categories, which are Teaching, Research, Citations, Industry Income and International Outlook.
Also Read
Stay tuned to university.careers360.com for more news and updates
Get real-time alerts on exam & colleges at your fingertips with Careers360 App!
Click Here to Install or Give a missed call on 08080944727 to get app link.