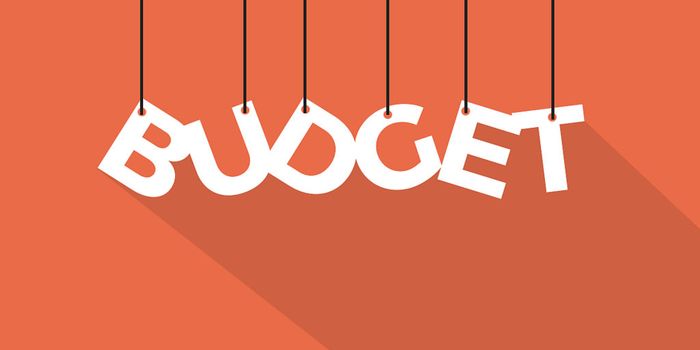 The Union Budget 2018-19 is to a larger extent a balanced Budget when it comes to the education sector and more so in case of the higher education. Presenting the General Budget 2018-19 in Parliament, the Finance Minister emphasizing the need to step up investment in research and related infrastructure in leading educational institutions, announced the proposal to launch a major initiative named "Revitalising Infrastructure and Systems in Education (RISE)".
Arun Jaitley said that over the next four years, a total of Rs. 1,00,000 crore will be invested in the initiative. Referring to higher education, Shri Jaitley announced the launch of ''Prime Minister's Research Fellows (PMRF)'' Scheme.
He pointed out that 1,000 best B.Tech students will be identified from premier institutions each year and facilities will be provided to them to undertake Ph.D. in IITs and IISc with an attractive fellowship. Acknowledging the critical nature of the training of teachers during service, the Finance Minister also referred to the move to initiate an integrated B.Ed. programme for teachers.
The people associated with the sector have called it a progressive budget and have given thumbs-up to it. Let's look at reactions from some of the key stake holders.
Dr. R Theyvendran, MDIS Secretary-General said, "From an education perspective, the Union Budget proposals for 2018 – 2019 look progressive. One conspicuous highlight is its focus on enhancing the quality of education. For more than a decade now there has been a lot of debate surrounding the quality of education and how to maximize learning outcomes in India. Arun Jaitley's focus on using digital technology for enhancing the scope of the sector is bound to be a game changer in the country's education system. The start of an integrated B. Ed. program with teachers training as the main focus will ensure better educationists, which in turn will ensure better quality students and a more responsible education structure. The proposal to invest Rs. 1 lakh crore over the next 4 years for a new drive to boost Research and Development is laudable and will go a long way in bringing in more professional education modules. The biggest driver in the sector will undoubtedly be the thrust on moving from 'black boards to digital boards' with increased emphasis on technology and digital intensification."
Dr. P. Sathyanarayanan, President of SRM University said, "We are very happy to see the continued focus on research and development in the education sector. The fact that Rs. 1 lakh crore has been earmarked for revitalising innovation under RISE over the next 4 years augurs well for the future. We at SRM are committed to creating an innovation and R&D focused institution and we believe that we are completely in sync with the aspirations of the Government in reaping rich demographic dividend and this is possible through high-quality education. The focus on creating a corpus of the best brains of the country and getting top 1,000 B.Tech students from the top institutions to work for research is a healthy way forward and we are grateful to the FM for his programmes in the segment."
The allocation Rs 1 lakh crores to the education sector is being hailed as a huge jump considering any budget in last decade. As per the education industry, the government has overall raised a hand towards prominence in increasing quality of higher education and overall quality of education.
Dr. Rupamanjari Ghosh, the Vice-Chancellor, Shiv Nadar University reacted by saying,
"I was also looking for specific incentives to enhance private and philanthropic participation and industry-academia collaboration in the sector, given that India spends only 0.7% of its GDP on research. A strong governmental push in the form of an innovation policy will help. The 'PM research fellows' need not be restricted to only elite public-funded institutions -- one needs to create an entire ecosystem of excellence in the country, and not just a few islands of merit."
Referring to the initiative of setting up Institutes of Eminence, Jaitley said that more than 100 applications have been received. "We have also taken steps to set up a specialized Railways University at Vadodara", the Finance Minister said. He added that 18 new Schools of Planning & Architecture (SPAs) will also be established in IITs and NITs as autonomous schools."
Dr. P. Venkat Rangan, Vice Chancellor, Amrita Vishwa Vidyapeetham said, "The staggering outlay of Rs 100,000 crores to give a fillip to research excellence in premier educational institutes through the new RISE initiative is a very welcome step. India is currently spending less than 1% of its GDP on research. RISE will go a long way in boosting innovation for flagship programs of the Govt. like Make in India and Digital India. The Government's stated focus on enhancing the quality of education through technology and improving the quality of teachers is also welcome. The 'Prime Minister's Research Fellows' scheme to provide scholarships to 1,000 B.Tech students will help meritorious candidates excel in higher education. We hope all these initiatives will be extended fully to private deemed-to-be universities with a proven track record and contribution in terms of research excellence, innovation and societal engagement, to set up centers of excellence in cutting-edge inter-disciplinary areas."
As mentioned by Finance Minister in this financial budget of allocating INR 1 lakh crores to the education sector; its a huge jump considering any budget in last decade. As per the stakeholders, the government has overall raised a hand towards prominence in increasing quality of higher education and overall quality of education.
P. N. Hariharan, CFO, ITM Group Of Institutions says, "This year's budget has been the most awaited announcement since the introduction of GST took place. Education is essential of all, and a responsible government cannot ignore it. The budget made it very clear for the educational Institutions that training of teachers during service is extremely critical so the quality of education will increase only when the quality training will be provided to the untrained professionals. So the government has amended the Right to Education Act to enable more than 13 lakh untrained teachers to get trained. We are hopeful that by the government promoting about e-learning, by that the education sector moves one step forward towards digitization of education. "So the emphasis should be largely given to education and skill development as the sector in previous years has had a huge shift in the landscape around the world."
Vijay Thadani, VC and MD, NIIT Ltd said, "It is a progressive budget with the right emphasis on training of teachers, use of technology and funding for research. Increase in digital intensity in education and envisaging move from ''black board'' to ''digital board''; using technology to upgrade the skills of teachers through a digital portal "Diksha"; national program on artificial intelligence under the aegis of Niti Aayog; mission on Cyber-Physical Systems and a test bed for 5G technology at IIT Chennai were among the other encouraging initiatives."
Prof. Sanjay Gupta, Director General, World University of Design (WUD) said, "In terms of the development of cities, the budget gives an added fillip to the smart cities mission and urbanization along with with the proposal to develop 10 prominent tourist destinations as iconic tourism destinations. This is where the proposal to open 18 new schools of planning and architecture in order to generate skilled designers and architects will create the necessary impetus and awareness towards the importance of design in every aspect of education be it urban planning, architecture, management or engineering. The need for sustainable environment-friendly urbanization and preservation of the fabric of an old city syncing it with modern growth can be addressed aggressively with the right education and awareness."
Prof. Ashutosh Dash, Associate Professor, MDI Gurugram said, "The budget speech indicates government focus on the rural sector to create more jobs and by 2020. This will require more fund allocation towards the education sector and human resource development sector. The government should also continue creating the environment that ensure 'ease of doing business'. This will lead to more investments by the private sector and create further jobs for the students completing their formal education."