SRM University Sonepat Conducts Placement Drive
SRM University, Sonepat had recently conducted a placement drive on July 14 and July 22, 2019. Some of the top recruiting companies in the July 14 placement included Wipro, TCS, HCL, Cognizent, Juspay, Opentext, etc. To know which branch saw the highest pay-package and from which branch the maximum number of candidates were offered jobs, read the article below. Some other interesting facts to know from the SRM University, Sonepat recruitment drive is the process of registration for the placements, number of students who participated in the recruitment, etc. The university officials shared some recruitment data concerning different areas of recruitment.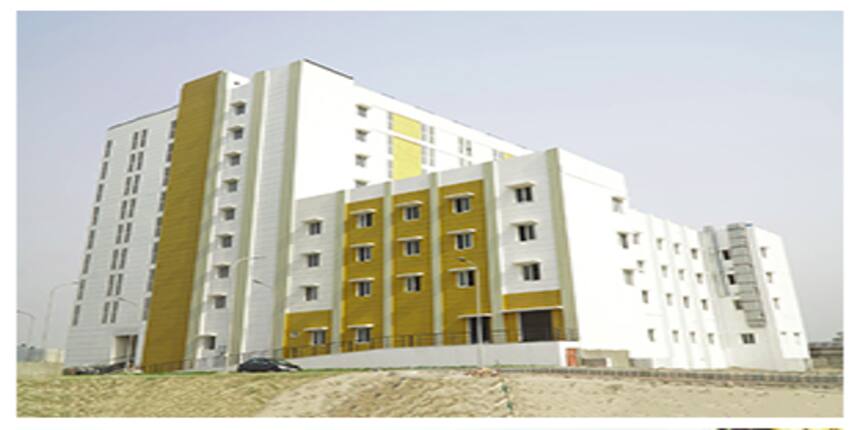 Latest: Fill SRMHCAT Application Form Below or Click Here
Let's know what SRM University Sonepat Officials said:
Careers360: Tell us about the placement process and for how long the process went on?
Ans: Students Eligibility Criteria :
1) 60% marks with no back log
2) Full attendance in all special training and mock tests
3) No disciplinary action to the student
We get JD from companies, then circulate to all students for the registration. Further, we send interested students' list to the company & then we conduct the recruitment process in campus or off campus . For engineering, we start our process in 7th semester (July) (this year 14th July )and try to end by December. For MBA and other courses, we start placements in September and end before December 25.
Careers360: Did the recruitment drive involve verbal interview only or was there any written test also?
Ans: Different companies have different criteria. Few companies conduct only verbal interview, but then many companies hold written test, GD and PI.
Careers360: Apart from the number of offers made, tell us how many candidates have finally accepted the offers?
Ans: Last year, 200 offers were made to our student, out of which 98% had accepted the offers.
Careers360: Are third year students allowed to appear for the campus placement or only final year candidates?
Ans: Yes, if any company is offering internship, then we allow our students to sit for placements. In general only final year students sit for the placements.
SRM University Sonepat July 14 Placement Data
| | | |
| --- | --- | --- |
| Sr. No. | Particulars | Data |
| 1 | Number of participating students | 270 |
| 2 | Number of participating companies | 71 |
| 3 | Number of first time recruiters | 40 |
| 4 | Number of offers | 171 |
| 5 | Average salary | 4.5 lakhs |
| 6 | Highest salary | 10 LPA |
| 7 | Lowest salary | 2.5 LPA |
| 8 | Highest recruiting sector | Computer Science |
| 9 | Highest recruiting domain/profile/function | Software Engineer |
SRM University, Delhi-NCR, Sonepat Updates and Articles
Questions related to SRM University, Delhi-NCR, Sonepat
Showing 41 out of 41 Questions