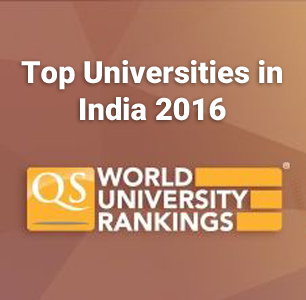 Indian universities have tumbled in the latest QS World University Ranking 2016-17, with all the IITs in last year's list barring Madras, falling from their respective positions. While the Indian Institute of Science, Bangalore is still the highest ranked Indian institution, its position in the world university list has fallen by five places from 147 in 2015-16 to 152 in the current year.

What comes as a reprieve is that all the seven Indian institutes have maintained their standing among the top 400 universities in the world with IIT Roorkee capturing the 399th position. While IIT, Delhi slipped 6 positions to be at the 185th place, IIT, Kanpur faced the biggest slide-falling by 31 places to go below the 300 mark. Another institute to below the 300 mark is IIT Kharagpur, which has fallen by 27 places from the previous years' ranking.


It is not just the IITs which have fallen from their respective places; Indian universities among the top 700 have also slipped from their positions. While University of Delhi has toppled to the 501-550 bracket, University of Calcutta touched 700 from an earlier bracket of 601-650.


In the World University Ranking, American universities continue to rule the world rankings with the Massachusetts Institute of Technology (MIT) clinching the first position in the QS World University Ranking 2016-17 for the fifth consecutive year. There are five US universities in the top ten; though, UK gives US a tough competition with four universities sitting in the top 10 of the QS World University Ranking 2016-17.
QS World ranking 2016-17: Top Indian universities 
Stay tuned to www.university.careers360.com  for more news and updates on QS rankings