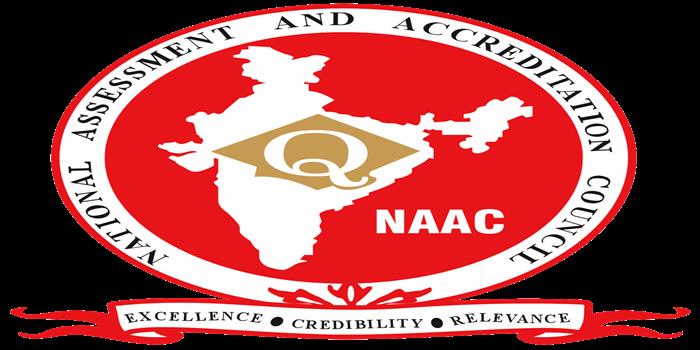 Despite being surrounded with controversies for past few years, the Jawaharlal Nehru University (JNU) has been accredited with highest Garde, A++ by the National Assessment and Accreditation Council (NAAC) in the recently published accreditation results of institutions.
The NAAC has published list of 11 other universities that have been accredited under various cycles (first, second third and fourth) of this there are three newly established central universities that have also done good, as one cannot overlook the fact they had to face various challenges in terms of land, infrastructure, getting quality faculty on board, etc.
Prof M. Jagdish Kumar, Vice-Chancellor of JNU in a statement thanked the all the people associated with the varsity for their valuable contributions through academic and extracurricular activities which helped the university earn this feat.
The Central Universities
These universities are the Central University of Jammu, accredited with B++ (CGPA 2.88); the Central University of Kashmir, Srinagar with B++ (CGPA 2.80) and Central University of Orissa (CUO), Koraput located in one of the most backward regions of the country has been accredited with B+ (CGPA 2.59).
Prof. Sachidananda Mohanty, Vice-Chancellor, CUO expressed satisfaction for the impressive growth the CUO has made especially in the past 2 years in terms of entrance examination in 22 centers, promulgation of academic ordinance, recruitment rules, shifting of students to permanent campus. Prof. Mohanty added, "along with celebration, it is equally important for the CUO to project and achieve a curve of all-round growth which will be possible by a collective effort."
Other performers
Other universities that have either renewed their accreditation or have been accredited for the first time are Kurukshetra University, Kurukshetra 'A+'; Datta Meghe Institute of Medical Sciences (Deemed-to-be-University), Wardha 'A+'; Mahatma Gandhi University, Kottayam 'A'; Jaypee University of Information Technology, Solan 'B+'; D. Y. Patil Education Society (Deemed-to-be University), Kolhapur 'A'; Sant Longowal Institute of Engineering and Technology (Deemed-to-be-University), Sangrur 'B+'; Kuvempu University, Shimoga 'B++'; Manav Bharti University, Solan 'B'.
To encourage higher education institution to go for the accreditation process the NAAC has incorporated several changes in its accreditation process. Recently, it announced to increase the extension of the validity period from five to seven years for those institutions that have secured highest grade for three consecutive cycles.   
As per the NAAC, in another move institutions applying for re-accreditation within the stipulated period of six months before the end of the cycle, the gap period between two consecutive accreditations will be approved. Institutions that have been graded with the two highest grades A++ and A+ (3.51 and above out of 4), the University Grants Commission (UGC), apex higher education regulator will consider granting autonomy to colleges that have received the highest accreditation in two consecutive cycles.
Who can get Accreditation
Any Higher Education Institutions (HEIs) if they have a record of at least two batches of students graduated or has been in existence for six years, whichever is earlier, are eligible to apply for the process of Assessment and Accreditation (A&A) of NAAC, and fulfil the other conditions or are covered by the other provisions.
Stay tuned to university.careers360.com for latest news and updates on NAAC