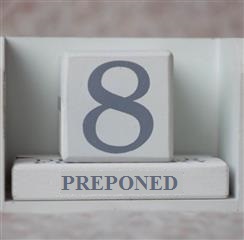 JNUEE 2018 announced on September 11 comes as a sudden surprise for most of the Jawaharlal Nehru University aspirants. The JNU Entrance Examination, JNUEE is being held as many as six months prior to the 'normal' admission season. Last year, the University had announced the JNU application form in March while application form of JNUEE 2018 kicks open on September 21, 2017. Further, the entrance examination for various programmes at JNU is being held between December 27 and December 30, 2017. These exams, as per the 'normal' exam calendar of JNU admissions, were used to be held in the months of May until last year. Most of the JNU aspirants have been taken aback by the 'new' JNU admission season.
"JNUEE 2018 was not expected in this month. Last year the exam was held in May for which applications began on March 21, 2017," said Rohit Rastogi, a JNU aspirant who wishes to pursue BA (Hons) Foreign Languages programme from the University.
Hardik Vasudev who is aspiring to get enrolled in M.Sc Biotechnology through JNUEE 2018 exclaims, "We will be having our final year examinations in the month of March-April. How are we going to fill the JNU application form as the admission season has been preponed by six months!"
While Jawaharlal Nehru University admission committee has yet not clarified anything on the JNUEE 'new' admission season, aspirants wonder what if they haven't checked the website. "One of my seniors told me that fresh admission notification for JNUEE has been published on the website and this is how I came to know about the application form. I don't know why the University moved its admission season six months early to the normal," remarked Jyoti Khattar, another JNU aspirant who was surprised to know JNU application form date.
JNU admission season moves six months early
Candidates can find the change in admission season of JNUEE from the table below.
| | | |
| --- | --- | --- |
| Calendar of Events | JNUEE 2018 Dates | JNUEE 2017 Dates |
| JNUEE Notification | September 10, 2017 | March 21, 2017 |
| JNUEE application form begins | September 15, 2017 | March 21, 2017 |
| JNUEE application form ends | October 13, 2017 | April 5, 2017 |
| Conduct of JNU Entrance Examination | December 27–30, 2017 | May 16–19, 2017 |
Stay tuned to university.careers360.com for latest news and updates on JNUEE 2018
Get real-time alerts on exam & colleges at your fingertips with Careers360 App!
Click Here to Install or Give a missed call on 08080944727 to get app link.