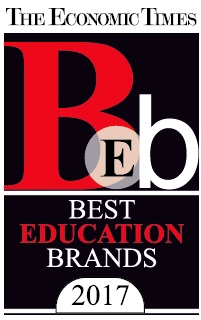 Economic Times will announce their 1st edition of Best Education Brands in India on February 24, 2017 in New Delhi. The best education brands' edition will bring together top contributors in the higher education field following global education trends and recognizing best of facilities and faculties in the fraternity.
This first edition will recognize the best colleges, universities and institutions in India. The conference will witness academic thought leaders discussing, deliberating, analysing, and also exchanging views on imparting education through digital modes without losing the personal touch.
Talking about this initiative, Mr. Deepak Lamba, President, Times Strategic Solutions Limited, said, "We are glad to bring together the premier higher educational institutions and academicians from all over the country under one roof to recognize their contribution to making India a truly global educational hub. Our educational system is increasingly influenced by global best practices and new formats of teaching that is influenced by technology. We are looking to congratulate such brands that are taking a forward step in enriching our young minds. Along with, we're launching our coffee-table book 'Best Education Brands."
The event includes an opening keynote on the Government's Education vision and the role of various stakeholders in achieving the dream and panel discussion on welcoming the future of education and address by the chief guest, Mr. Manish Sisodia, Deputy Chief Minister, Delhi. The event is being chaired by various distinguished speakers including Kim J. Franzen, LL M Director at The Change Express, Renuka Kamath of S.P.Jain Institute of Management and Research, Prof. V. Ramgopal Rao, Director IIT Delhi, Prof. Rishikesha T Krishnan, Director and Professor of Strategy at Indian Institute of Management Indore.
Stay tuned to university.careers360.com for more news and updates on education