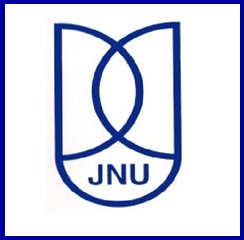 The University Grants Commission (UGC) has denied sending any letter to the Jawaharlal Nehru University (JNU) related to winding up of the Centre for Study of Social Exclusion and Inclusive Policy. The apex higher education relatory body has claimed that the letter is 'forge' and it is also contemplating legal action on this matter.

According to the UGC, "On 17th and 18th of March, 2017, various newspapers have carried the news indicating that UGC is in the process of winding up the Centre for Study of Social Exclusion and Inclusive Policy of Jawaharlal Nehru University which is blatantly a false news. The whole news is based on a forged letter. It would have been proper if the press would have confirmed with University Grants Commission before publishing the news item."
Commission has established the Centres for Study of Social Exclusion and Inclusive Policy in various universities in the 10th Plan on plan-to-plan basis provided these Centres give a satisfactory progress in the areas of their focus. 
Earlier on March 6, JNU Registrar received a letter in the name of the UGC citing the order in which the Union Ministry of HRD said that funds will not be provided to (CSDE) with the end of the 12th plan.
But now the commission has made it clear that no such letters has been sent to JNU, it has claimed the letter to be 'fake'.
The UGC has reiterated that the quoted letter in the newspapers is a forgery and as per records of UGC has not been issued by Ms Sushma Rathore, Under Secretary, UGC. "The records of University Grants Commission have been checked and it is confirmed that no such letter has been issued or dispatched by the office of University Grants Commission. The perusal of the letter received by JNU shows that the letter was faxed from Mumbai number with 022 STD code. University Grants Commission does not have an office in Mumbai," it said.
The University Grants Commission is contemplating taking all appropriate legal action in this regard.
Also Read
Stay tuned to university.careers360.com for more news and updates on JNU
Compare Colleges
College Comparison based on Courses, Placement, Rank, Fee
Compare Now