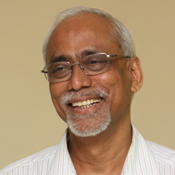 Admissions Open Now
Symbiosis School of Economics
Apply
Careers360 interviews Prof. S Parasuraman, Director of Tata Institute of Social Sciences (TISS) who speaks about the institute and the state of higher education in India. The TISS Director in this interview also shares his insights on objectives of TISS.


Read this interview of TISS Director to know the thrust areas for higher education in India.
Careers360:TISS is witnessing a change in the background of students who join there. Is it true?
Prof. S Parasuraman: If you look at the 1300 students that we admit, about 35% would be engineers and another 20% medical doctors and the rest come from all other disciplines such as Science, Arts, Commerce, Law, Agriculture. So there has been a significant change which is more to do with how undergraduate education has changed which is poorly supported. Most of the UG students are compelled to go for engineering courses and when they get an opportunity to do something else, they come to postgraduate studies. Of course, the nature of courses offered at TISS has also changed, for instance, there are four Master's level courses that are meant for medical doctors. Since 1936 TISS has always been an interdisciplinary institution because if you are working on issues of people that include poverty, deprivation, marginalization, migration, employment, climate change and so on then you need to bring in all the disciplines. This has also led to a change in the profile of students at TISS. JNU, New Delhi is another place where people in different disciplines talk to each other and do collaborative research and teaching.
Careers360:Is there a reflection at TISS on Big Data and Analytics increasingly playing a central role among students of social sciences?
Prof. S Parasuraman: Analytics is an important part of planning. You can't do planning without bringing a range of variables through huge data, so the ability to understand data, integrate it from various sources, analyse comprehensively and then make it meaningful is all the more crucial. We train our people in all these aspects using large databases, primarily through Dev-Info that facilitates data sharing across government departments, UN agencies and development partners across different countries. So in India you have database on Census, National Sample Survey, District and National Surveys and so on which can be used from anywhere and is available in the form of tables, graphs and maps. For example at TISS when we do land use planning, we make use of GIS data and census data – integrate them to create multi-dimensional picture of the area.
Prof. S Parasuraman,
Director
Tata Institute of Social Sciences (TISS) Mumbai

There are 900 Doctoral scholars out of a total of 3300 students studying at Tata Institute of Social Sciences (TISS) Mumbai.
Careers360:What should be the thrust area for education system in India?
Prof. S Parasuraman: First of all you need a quality primary education and then secondary education because robustness of higher education depends on these two. In schools, education should be more imaginative and thought provoking and do away with mug-and-write system. Our B.Ed. colleges do not produce good teachers. There should be more focus on increasing the numbers to reach higher education where learning is such that they get jobs which are available. And it is a must that regulators should be transparent and accountable.
Careers360:What makes TISS a good institution?
Prof. S Parasuraman: We are an institution where there is democratization in decision making. We stand by certain core values that focus on strengthening the nation state. One needs to create a strong state because people can fight with a strong nation. Academic freedom is something that is integral part of our DNA. We take pride in being a good public funded institution.
Stay tuned to university.careers360.com for more news and updates on University