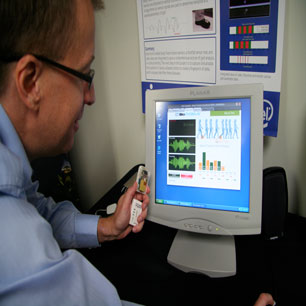 Admissions Open Now
Symbiosis School of Economics
Apply
Serving the ailing is getting a lot more attention in India. The healthcare sector has risen significantly in less than ten years and is now worth $100 billion. It is likely to grow at a Compound Annual Growth Rate (CAGR) of 23 percent to US$ 280 billion by 2020 as per a study by Deloitte Touche Tohmatsu India (2015). While there is one medical doctor for close to 1430 people; the shortage in number of paramedical and administrative professionals is all the more acute. India's ratio of 0.7 doctors and 1.5 nurses/auxiliary nurse midwives per 1,000 people is fairly low than the prescribed WHO norm of 2.5 doctors and nurses per 1,000 people. 
With the exponential rise in medical tourism where private hospitals and nursing homes play a dominant role, the need for trained personnel in specialized medical domains is critical. Here are three skill development courses that have a promising outlook.
The Vocational Degree
The primary advantage of a skills development programme is that it earns you a credit-based Bachelor of Vocational (B. Voc) degree not only pursuing it as a part of college/university education but with the flexibility of multiple exits such as Certificate/Diploma/Advance Diploma. The focus is on such undergraduate studies which incorporate specific job roles and their National Occupational Standards (NoS) along with broad-based general education.
One has to be dedicated to complete six semesters comprising requisite 'skill component' credits and 'general education' credits for the award of a degree. The candidates need to pass the corresponding level 7 of the National Skills Qualification Framework (NSQF) for getting a B. Voc degree.
Health Care Management/Technology
For a B.Voc degree in Healthcare, there can be two streams: the first is to pursue a course that produces non-clinical support staff and professionals attending the patients (Health Care Management). The other is to create healthcare professionals who assist doctors/physicians with an understanding about specific domains (Health Care Technology). The commonly pursued specializations are: Nutrition, Diabetes Science, Dialysis Technology, Cardiac Technology, Operation Theatre Technology, Respiratory Care Technology, Sterile Services Technology, Perfusion Technology etc. Candidates can specialize in any two of the given modules.
Fast Facts
Programmes: B. Voc (Health Care Management; Health Care Technology; Dialysis Technology)
Eligibility: Pass in 10+2 or equivalent/For Technology courses, science subjects in 10+2 are required
Duration: 3 years (exit possible after 1st/2nd year if you need a Diploma/Advance Diploma)
Course Fee: Rs. 8,000 to 40,000 per year which varies institute-wise
Select institutes: See Table
Job Roles: (Health Care Management):  Patient Care Advisor/Coordinator; General Duty Assistant/ Manager, Patient Relation Executive, Health Information Officer, Community Outreach Worker, Ward In-charge/ Manager. In Health Care Technology, jobs are typically domain specific technicians (such as Dialysis Technician/OT Technician), Healthcare Worker; Operation Theatre Assistant; Unit Head in the specialized area.
Job sectors: Health diagnostics, Hospitals, Nursing Homes, Clinics, Pharmaceuticals, Laboratories
Starting Salary: Health Care Management: Rs 10-15,000; Health Care Technology Rs. 14-20,000 per month
What do you learn?
On completion of the course, students gain elementary knowledge about structure and functions of organs and systems of human body and desirable skills regarding clinical parameters.
In B. Voc. Patient Care Management, the key study areas are Anatomy & Physiology; Food Nutrition & Dietetics; Communication & Computer Education in Health Care; General Health Care & Delivery System, Hospital Organization, Concept of Clinical Laboratory Tests, Sterile Services etc. Internship and field visit to a hospital give the students a comprehensive understanding. For instance, Delhi's Jesus and Mary College, has partnered with Max Institute of Health Education and Research Skills Academy, Max Super Speciality Hospital, and Holy Family Hospital to impart training.
In B. Voc. Health Care Technology, the course is aimed at skilling people for jobs in healthcare sector/industry as they build up key competency in areas such as Lab Organization & Maintenance and assisting the physician/doctor. In six semesters, the students are able to familiarize themselves in modules that include Anatomy (regional, systemic, surface & microscopic, cytology, histology, embryology, pathological and radiographic anatomy); Physiology (understanding of tissues, organs and the morphology & functioning of cells); Biochemistry; Clinical Pathology; Microbiology (familiarity with bacteriology and other diseases); Haematology (Blood collection, blood cells, counts, equipment and kits); Haemostasis (coagulation mechanism); Histopathology (Blood Sampling, grouping & anticoagulants); Operation Theatre Technology and devices and so on.
"It is advisable to do a full-time course in Patient Health Care rather than a 4 or 2 semester course and exit early," says Dr. Renu Prasad, Professor & Head, Department of Anatomy at Rajendra Institute of Medical Sciences, Ranchi.
Career advancement
One can choose to work or pursue higher studies. Pursuing a Master's course such as MHM or MHA focuses on acquainting the students with the principles and practices essential for managing a hospital organization. Some of the good institutes are: St. John's National Academy of Health Sciences, Bangalore; IIHMR Jaipur; Manipal University, Jamia Hamdard, New Delhi; and Hindustan University, Chennai. The earning potential after a Master's programme usually is 75-100% more than what one gets after doing an undergraduate course.
Select courses in Healthcare Technology/Management

B. Vocational Course

Training Hub

Degree Awarded By

Health Care

Jesus and Mary College, New Delhi

University of Delhi

Patient Care Management

Tiksna Mission Trust, Mumbai

SVE, TISS*

Health Care

Degree College of Physical Education, Amravati

Amravati University

Patient Care Management

Binary Skill Development Training Centre, Anand

SVE, TISS*

Health Care Services

Lady Doak College, Madurai

Madurai Kamaraj University

Medical Equipment Technology

Avinashlingam University, Coimbatore

Avinashlingam University

Health Care Technology

St Philomena's College, Mysore

University of Mysore

Dialysis Technology**

Apex Kidney Care Pvt Ltd, Mumbai

SVE, TISS*

Dialysis Technology**

Karpagam Academy of Higher Education (KAHE), Coimbatore

KAHE University

Dialysis Technology**

Iqraa International Hospital & Research Centre, Kozhikode

SVE, TISS*

* SVE, TISS: School of Vocational Education, Tata Institute of Social Sciences (Deemed University)

** BSc courses in Renal and Dialysis Technology are also offered at several universities including MAHER University, Chennai; Manipal University, Manipal; SRM University, Chennai; JSS University, Mysore and Jamia Hamdard University, New Delhi
B. Voc. in Dialysis Technology
Dialysis is a process that filters the blood to rid one's body of harmful waste, extra salt, and water. As a Dialysis Technician, you will be able to monitor and operate the dialysis machinery. With the advancement of technology, complex equipment is being used in dialysis today which replaces some key kidney functions including blood purification, fluid removal and restoring the balance of electrolytes in the blood.
The 3-year course covers principles of dialysis, nutritional needs, patient preparation and interaction, diagnostic tests, and measurement of the effectiveness and adequacy of dialysis.
The outcome
On successful completion of the course the students will be aware of the anatomy and physiology of the kidney and the cardiovascular system. They will be able to discuss the concepts and processes, and history of dialysis. On the practical front, they will be able to identify nutritional needs of the dialysis patients; implement safety and emergency measure for them; prepare dialysis machine for hemodialysis patient, including setting up, testing, recirculating, cleaning and disinfecting. They will be well versed with the key function of correctly drawing up and labeling saline, heparin, and syringes; and also check hemoglobin and blood sugars to relate to normal ranges for each. 
Expert Speak
Pratapaditya Chakravarty
CEO: Tiksna Mission Trust
Vertical Anchor, Healthcare of TISS-SVE
Learning the ropes of hospital industry
The B.Voc PCM course is designed in such a way that takes into account the experience of the nursing assistants and gives them a vertical progression to reach at the level of ward manager. The course is structured in such a way that the learners are taught all the ropes of hospital industry including patient care to ward management over a period of 3 years. B.Voc PCM also ensures that training of the healthcare professionals is standardized and they learn the appropriate methods of patient care and healthcare management. The healthcare assistants did not have any career trajectory before the B.Voc PCM was introduced by Tata Institute of Social Sciences – School of Vocational Education. A nursing assistant grew only to become an OT Assistant and that was the maximum that you could achieve. But with B.Voc PCM, the progression is from a Nursing Assistant to Senior Healthcare Worker to Ward Manager. The degree also allows the learner to pursue higher education including Hospital Administration and Public Health.   
Expert Speak
Dr Shrirang Bichu
Associate Prof. of Nephrology Bombay Hospital, Mumbai
Vertical Anchor, Dialysis Technology of TISS-SVE
Get trained, get employed
The number of kidney patients needing dialysis is raising rapidly with two lakhs new patients being diagnosed every year in India. There is a severe shortage of dialysis centres in the country primarily due to short supply of trained dialysis technicians. Since the need is huge, one is sure of getting employment after training.
B.Voc in dialysis technology at TISS-SVE in partnership with Apex Kidney Care is a course with 5 days of hands-on training at dialysis centres and one day of theory classes every week.  Students with a 12th-pass in Science are eligible. The faculty consists of nephrologists, dialysis technologists, dieticians, engineers, vascular surgeons and other professionals. Other soft skills trainings are also imparted. Another attraction is the option to exit at the end of year-one and year-two with a Diploma-1 and Diploma-2 respectively and also re-join later. The students who work hard are paid stipends. The usual starting salary on passing is around Rs. 20,000. One can become a unit head, technical head, and mentor. The fee is Rs. 20,000 per term (6-months) with the option for a fee waiver to some students from economically weaker sections of the society.   
Stay tuned to www.university.careers360.com for more updates on unique courses.