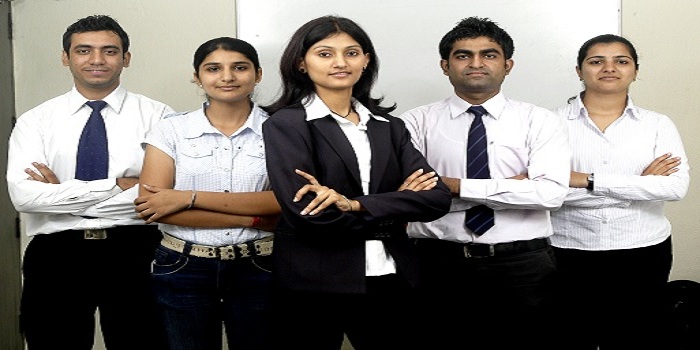 Candidates sometimes get rejected even if they have the requisite qualifications and experience. Remember, rejection could be your first step to success. In this article Careers360 tells you about the specific qualities recruiters look for while taking their recruiting decisions. Read on to know more.
Are you sure that you can come out successful in any interview? If the answer is positive, you have it in you what a recruiter looks for. "Recruiters broadly look for work profile and the candidate's role match besides cultural fitment parameters," says Iqbal Ahmed, Director, People Strategy at Ola Cabs, India's ride-sharing service.
A recruiter focuses on people who can think of the big picture and talk about practical ideas in line with the changing times. Aspirants can think of bringing solutions instead of discussing problems while having a smart-social connection with the corporate world, and are aware of changes happening around.
A recruiter evaluates a candidate's curiosity in learning new things. So the candidate needs to understand the job role, career growth, package and perks on offer, company environment, etc. This will bring both the recruiter and the candidate on the same page.
Necessary traits
A candidate should be an out-of-the-box thinker. Abhinav Sharma, awarded by LinkedIn as India's Top Social Recruiter 2017, says, "We discuss the candidates' experience and ask them about the situations where they would have played a key role in team and organization growth." This helps them understand the overall personality of the candidate and his ability to deal with challenges, added Sharma who now works with consultancy firm, Deloitte.
"In the start-ups, it is usually noticed that recruiters look for certain specific traits in candidates. These can be anything ranging from resourcefulness to ability to handle chaos or ambiguity and working with constraints," adds Ahmed. "Apart from a basic skill set, now a recruiter looks into a candidate curiosity of growth and opportunities in the field," says Sharma.
Multitasking
The corporate world has always sought multitasking personalities. The ever changing world keeps throwing new challenges every other day for organisations and employees. Jobs are evolving and each person within a team is no longer expected to do one job. They are expected to work across multiple projects and use a wide range of skill-sets.
As multitasking people are found to be creative and adapt to the rapidly changing world, it becomes important for the organisations as well as candidates to be equipped with multitasking skills. "I personally have always preferred meeting and interviewing candidates who are a jack of everything and master of the specific role which they have applied for," says Sharma.
Facing an HR round
Job aspirants are expected to show their creative selling sides while facing an HR round as it is one of the most important rounds of an interview. The aspirants should come prepared while introducing themselves or try to talk something thought-provoking by putting smart facts to make the conversation interesting.
"A question-answer session does not leave the interviewer with a good impression; one should try to convert the questions and answers into interesting conversations. Never say you are nervous or appearing for an interview after a long time and even not prepared for the interview. So, stay calm, confident and keep a smile on your face," suggests Sharma.
While every job aspirant wants a hike from the previous salary, he/she should try not to come across any bargain which reflects greediness even as he should have a healthy professional talk with the HR executive. Ahmed says, "A job aspirant should try to be honest during the HR round and highlight any apprehensions he has about the role, compensation etc. Another fact is that he should not act greedy while discussing salary. And last but not the least, the candidate needs to have an ability to come across as enthusiastic to learn new things."
Rejections as steps to success
It's always a bad feeling after failing; unless one isn't serious about getting the job or uninterested in the job profile even after going through the recruitment process. But the job seeker should not ever forget that failure is an opportunity in disguise.
Don't get dejected
One should not feel dejected after being rejected. At every elimination step, one learns about the areas of improvement after consolidating feedback from the recruiters. Go by the adage, 'Failure is a stepping stone to success.' "Candidates are expected to take these rejections as challenges and learning opportunities," advises Sharma.
On the other hand, Ahmed says, "Please don't be disheartened for not making it through the recruitment process. Any recruitment process is very specific to an organization and is biased towards specific skill sets and competencies. In case you don't make through the recruitment process, there are chances that it has happened for the better as the candidate will face bigger issues in case he gets hired in a role for which he is a misfit."
Improve social media presence
Social media has also become an important area where recruiters look for candidates and their social media presence on platforms like LinkedIn, Quora, Facebook, Twitter. It is essential that candidates understand through online what recruiters are looking for as it plays a key role in making a big impression on recruiters.
As WhatsApp wisdom goes, one person selected means one person with the same qualification has been rejected. It's for you to understand the job profile on offer and take those measures that guarantee your selection. Respond to the situation in the best possible manner. The first impression, as they say, is always the best impression.
Stay tuned to university.careers360.com for more articles and interviews