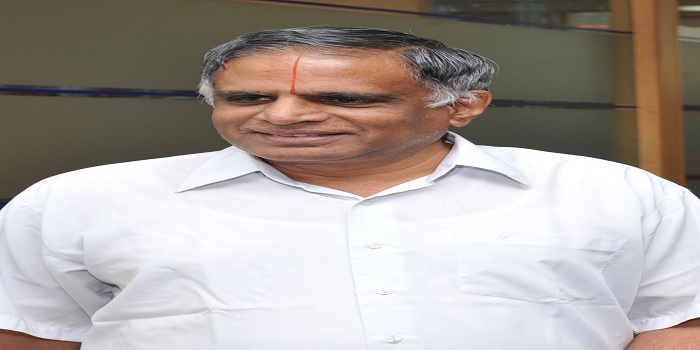 Prof. Sowmyanarayanan Sadagopan, 23 Oct 2017
The Director of IIIT-Bangalore, Prof. Sowmyanarayanan Sadagopan, makes an objective assessment of the private sector's role in India's technical education. Verdict: 30 percent 'Yes' and 70 Percent 'No'. Let's read the complete article on changes need to be brought about for the proper functioning of private universities.
The higher education scene has dramatically changed in the past seven decades; the Governments (both at the centre and the States) invested whatever they could (after feeding the hungry millions caught between flood and drought) in State Universities and Institutes of Higher Learning (IIT's, IIM's, REC's, AIIMS, ICAR, NID) in 50's to 70's; unfortunately, the investments were far short of the need and private sector investments dramatically increased in the past three decades. One data point is the fact that IIT's B Tech batch strength stayed at 3,000 for several decades and increased to 10,000 only in 2016, while the total number of B Tech enrolments from private engineering colleges is nearly one million). Unfortunately, this dramatic increase in quantity is not at all matched by quality, except in a few exceptions. Let us look at it from three dimensions.
Quality of faculty
Faculty quality in a globalized world can only be measured through high-quality teaching (measured by way of inspiring outstanding students to pursue higher education at premier institutes in the world – MIT and Stanford in USA or Cambridge in UK or ETH in Zurich), high-quality research (measured through publications in high-quality journals and conferences and being part of Program Committee of conferences or Editorial Boards of Journals) and high-quality service inside the institutes (academic leadership positions, for example) and outside the institute (creating and growing professional societies like ACM and IEEE) and peer recognition (Fellows of professional societies like IEEE and scholarly academies like INSA / INAE or Awards (Bhatnagar Prize, Infosys Science Prize). Except institutes like BITS Pilani that got established long back or Ahmedabad University in the recent past, one has to struggle to find faculty from private institutions who can measure up to faculty from government Institutes like IIT's. With the promise of new institutes like NIIT University and Ashoka University, things might change in the future; that explains my 30:70 rule!
Quality of teaching, learning processes
This is one area where many State Universities have failed and many new private players –SASTRA, VIT, for example - have done well. It is important in today's world to ensure classes start on time, the classrooms are well-equipped with AV equipment, the teachers reach on time, deliver the lectures well, have well-furnished offices and be available for students for clarifications, learning materials are available online, library is well-stocked, financial support is available for faculty/students to access online journals, attend conferences, participate/host conferences/hackathons and invite scholars from other universities and competent professionals from industry and more importantly there is "rhythm" of academics – semesters start on time, no unscheduled "holidays", and Graduation days happen regularly; these are things that are taken as "hygiene factors" in premier Institutes like IIT's but so difficult in State universities that are starved of funds and suffer from too much government control; that explains my 30:70 rule!
Supporting infrastructure
Teaching, learning and research are academic pursuits that need a larger supporting environment – physical environment that is functional, efficient, aesthetic and meets the extra-curricular activities as well – sports & recreation, counseling service, hygienic food services, well-run hostels that are affordable and an overall scholarly environment (rules & regulations, transparency in admissions, evaluation of students/faculty/staff and professionally accepted practices).
Many of the new Institutes including Amity in Delhi and Presidency in Bangalore have facilities that are even better than what one finds in IITs by way of infrastructure(though at much higher cost that makes it unaffordable for those from economically poor families), but a majority of private Institutions are cursed with "bad buildings, worse equipment and worst human resources".
Luckily, the "demanding Indians" (today's Indian youth) will ensure that infrastructure improves every where (something that is far easier compared to the earlier ones); that explains my 30:70 rule!
Overall I am optimistic and I do hope private investment gets their priorities right (right now, they are mixed up!). People, process and infrastructure must clearly be the priority order; right now among most of the private universities, infrastructure is practically the only priority; governance and processes must improve and focus on people must dramatically improve, if there has to be true disruption in a positive way.
Opinions are personal. He can be reached at [email protected]
Stay tuned to university.careers360.com for more articles and interviews