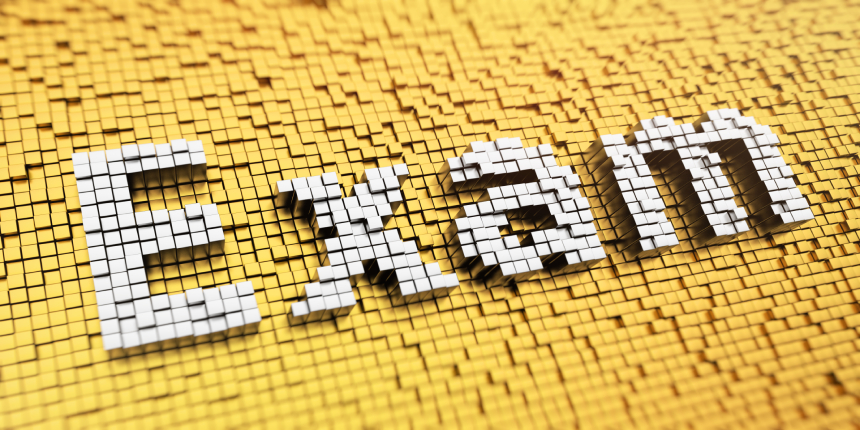 NEST Exam Pattern 2019 - The national Institute of Science Education and Research and Center for Excellence in Basic Science - University of Mumbai has released the NEST 2019 Exam pattern on January 2, 2019. The exam pattern of NEST 2019 contains the detailed information about the National Entrance Screening Test to be conducted. NEST 2019 will be conducted in the computer based mode for a duration of three and a half hours in two sessions on a single day. Candidates will be notified about the sessions of the examination on the NEST 2019 admit card. As per the NEST Exam pattern 2019 the question paper will be divided into five sections. Section 1 will carry general questions and section 2 to 5 will be divided into Physics, Chemistry, Biology and Mathematics, each section carrying 50 marks. Candidates must note that negative marking will be applicable on certain questions from part 2 in the question paper. The question for Section 2 to 5 will be asked from NCERT/ CBSE text books testing the candidates knowledge in specific subjects. Read more for the detailed NEST 2019 exam pattern.


NEST Exam pattern 2019 - Highlights
All the questions will be multiple choice where in candidates will have to click on the correct answer from the options provided. 

Interestingly, in section 2 of the question paper candidates will come across questions which will carry one or more correct answers. Candidates need to mark all the correct choices. 

Negative marking will not be applicable in section 1 while certain questions from section 2 to 5 will carry negative marking of which candidates will be notified during the test. 

Section 2 to 5 will contain questions from Physics, Chemistry Biology and Mathematics. Candidates can attempt as many subjects as they want but the marks of the best three subjects will be taken into consideration while preparing the rank and merit list. 
NEST 2019 Exam Pattern
Duration

3.5 hours

Types of questions

Multiple Choice

Sections 

5

Sectional Marks

Section I - 30 Marks

Section II-V - 50 Marks each 

Total Marks

180

Marking Scheme

No negative marking will be applied for Section I
NEST Exam Pattern 2019 - Syllabus
The NEST 2019 syllabus will consist of questions from the NCERT/ CBSE science syllabus of class 11 and 12. 

There is no specific syllabus prescribed for the general section. 

The general questioned will be designed to test the analytical ability and comprehension skills related to scientific passages.  

In section II to V candidates will be tested on their understanding of major historical milestones in subjects like Astronomy, Biology, Chemistry, Mathematics, Physics, Environmental Science and Computer science. 
How to prepare for NEST 2019
NEST 2019 is an online test conducted by the National Institute of Science Education and Research and Center for Excellence in Basic Science - University of Mumbai for the 5 Year Integrated M.Sc programmes in Physical, Biological, Chemical, Mathematical Sciences. 

NEST 2019 will contain two sections for a total of 180 marks.

Since the questions will be based on the class 11 and 12 syllabus of Physics, Chemistry, Biology and Mathematics from NCERT/ CBSE text books candidates need to start with dividing time equally for each of the subjects. 

Although candidates have an advantage since only the best of three subject marks will be considered it must be noted that an equal preparation for all the subjects is required.

Candidates must make sure to give extra efforts to prepare for the three subjects of their preference but also make sure not to ignore the other two completely. 

Stick to a timetable which will help in dividing equal attention to all the subjects. Give prominence to topics which are tough and also solve as many sample papers as possible.

The sample papers of NEST from the previous years is available online for practice. 

In case of the general section keep  a track of the current affairs and also practice as many comprehensions and english language questions as possible. 
Questions related to NEST