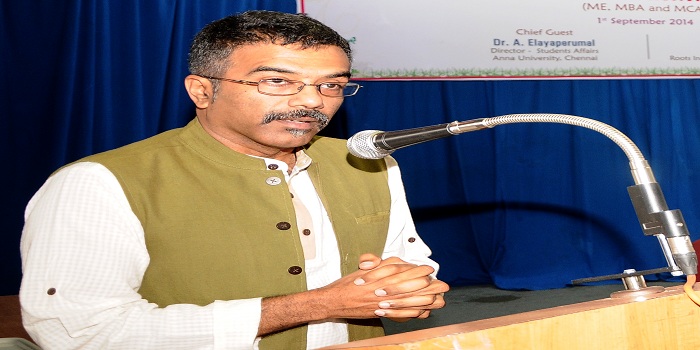 V. Chockalingam, 23 Oct 2017
The myth that talent can be found only in tier-one colleges acts as a huge handicap for bright minds from rural India in their search for jobs.
V. Chockalingam, Founder, CEO and MD of Vee Technologies tells us how we can find hidden diamonds across the country. Read the complete article on facing the big challenge of generating jobs.
Today, as the nation chooses its next President, my mind is focused on who has been India's best President. To most Indians, President Abdul Kalam's name will come to mind instantly. Kalam was from a remote village in India and studied at a college in Tiruchirapalli, a small town in Tamil Nadu. If one were to dig a bit beneath and question why it is the case that we are not finding more diamonds like him in villages and small towns across India, one has to simply look at how companies recruit employees to discover the answer.
Companies have historically restricted themselves to recruiting only from large cities and elite institutions and most continue to do so. The widely held myth is that talent is only found in IITs or other tier-one colleges. This leads to students studying in these colleges getting good jobs and thus often having an unfair advantage over students outside this sphere. Thus, most students from rural colleges are generally handicapped in getting jobs. This is the case even though there are certainly several diamonds among these students.
An example of this latent talent can be seen through the common entrance exams held across the country. The Chartered Accountant exam(CA), which is arguably one of the toughest exams, is a case in point. Be it Sri Ram who is a student from Salem (a town of less than a million), a retired government public servant's son and a CA topper, or Prema Jayakumar, another CA topper who happens to be an auto driver's daughter. They were not privileged to study in a tier-one institution but exemplify that talent is evenly distributed.
When it comes to the job market, there is no such benchmark exam. Corporate exams are very expensive and an average student or a college cannot afford to pay for them. Recently I ate at an Udipi hotel in Chennai, where I was served by Ganesh. He was an extremely bright boy and served extraordinarily well. I asked him his story of how he came to work there. He was a graduate from Manaparai, a small village in Tamil Nadu. He mentioned that it was a rural folklore that you had to go to Chennai to get jobs. Alas, once he arrived here, there was no conduit for him to get a job he wanted.
However, there is some hope with technology solutions like HireMee, which combines latest technologies together with a social media like form factor, conducts proctored assessment tests on a common platform and publishes the scores. This allows companies to set benchmarks for each job role and thereby be able to recruit quality graduates. That this is a CSR effort and totally free is a silver lining.
The Prime Minister Narendra Modi attributed the Uttar Pradesh State election victory to jobs. Yet today India is faced with a monumental challenge of generating jobs. Inclusive recruitment by discovering hidden diamonds across the country will surely help in unearthing more Abdul Kalams.
Stay tuned to university.careers360.com for more articles and interviews