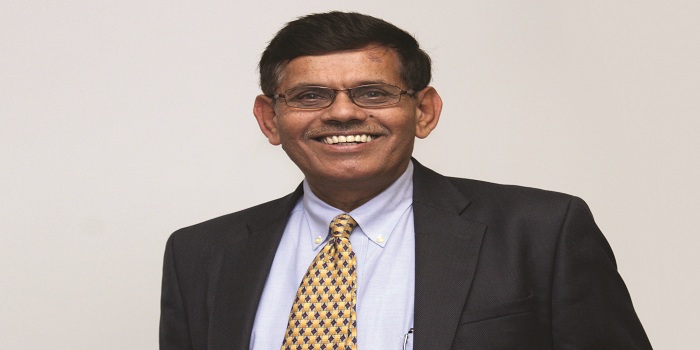 Dr. Devi Singh, 23 Oct 2017
Along with science and technology, the liberal arts have to contribute their fair share of responsibility in rejuvenating India - educationally, economically, socially and culturally, says Dr. Devi Singh, Vice Chancellor, FLAME University. Careers360 brings to you an educational domain presenting growing opportunities.
Liberal arts education is shaping the new frontiers in higher education in India with more and more new universities and ventures coming up each year. The traditional Indian education system prided itself in myriad fascinating ways in which teachers imparted knowledge in philosophy, history, literature, languages, statecraft, medicine and astrology. The present times, after millennia of intervening encounters with various other forms, approaches and systems, seem to be staring at the most essential of all prospects in educational arena -- the liberal arts way.
A life-time opportunity
This is the time for educationists and entrepreneurs to seize the moment and ride this crest of the liberal arts that is making waves across the world. India, as a front line country in the community of nations, has to join the nations already making their own mark and contribution in the field. A worthwhile education has to make a mark on the society, determine the course it takes and play a crucial role in shaping the destinies of all those who repose their faith in it. Liberal arts education is an essential idea whose time has come. Along with science and technology, the liberal arts have to contribute their fair share of responsibility in rejuvenating India - educationally, economically, socially and culturally.
The future educational landscape of India is increasingly the focus of discussion at various think-tanks and policy making forums of the government and civil society. One goal of such an education is to produce graduates who will approach the world with a more balanced perspective, and who, with a sense of social responsibility, can create new jobs and programs to help others. In the shifting landscape of higher education there is an increased and elevated bias towards science and technology subjects. There is a general perception amongst people (not borne out by facts) that technology is where the jobs are. However, at the ground level, this debate is unnecessary and uncalled for. Both Technology and Liberal Arts are two important forms of education that complement each other. There is need only to reform the curriculum further and to collaborate with technology in order to augment and further integrate the collaboration between liberal arts and science curriculums. Hence, there is no conflict between the two so long as the new universities continue to infuse their science and technology fields with liberal arts.
Demand and relevance
By and large, the tradition and practice of liberal arts education seems to be fairly settled and established one what with some isolated and occasional query on its viability and usefulness in economies craving for more and more jobs. That notwithstanding, the fact is that the liberal arts education has changed the educational landscape of the US and is making fast and robust inroads in the Indian context as well. The relevance of liberal arts education world-wide is pretty much established at the higher education level. There is increasing demand, relevance and justification for it at home and abroad.
Liberal Arts programmes
Most liberal arts universities the world over offer primarily an undergraduate degree program, conducted in an innovative, challenging and interdisciplinary manner with sizable elements of experiential learning. The design of the program is meant specifically to develop students' intellectual capabilities and critical skills. The courses offer flexibility and breadth, complemented by in depth learning in a chosen field of specialization. The breadth of knowledge and understanding across a diverse range of humanities, social science and business subjects is firmly grounded in a specific area of specialization and underpinned by the core modules and program requirements. Students are encouraged to develop a global perspective through addressing contemporary global issues and debates.  Most liberal arts universities globally provide students opportunity to spend a term or semester studying at one of their international partner institutions to further enable such students to gain a global outlook.
Enhancing skills
Liberal arts programs are designed to equip students with a wide range of skills and capabilities that will mark them out from the crowd and make them particularly attractive to employers: written and oral communication; textual and data analysis; language acquisition; presentation skills; teamwork and research. Through various core modules students are made to develop confidence applying a range of approaches and methodologies. The internship and experiential learning modules in these programs provide students opportunities to directly work with new and unfamiliar organizations, researching real-life problems through innovative approaches. The focus and stress on the work experience element as part of the degree program enhances their chances of employment manifold.
Do we need to have more liberal arts universities?
There is an urgent need for us in India to take immediate and comprehensive steps to give a new direction to our higher education system so as to see that it breeds a new culture and ethos of interdisciplinary and value based-learning, of innovation, cross cultural understanding, appreciation of differences and far more rational sense of identity. We need to have more liberal arts universities across the length and breadth of the country. A liberal arts education prepares students better with its focus and deeper understanding of inter-disciplinary, cross cultural and heterogeneous nature of educational experience in a globally complex international community. It is through this diversity in learning inbuilt in liberal arts curriculum that we can break free from the narrow insularity of disciplines and move towards intellectual cross-training. It is imperative, therefore, to prepare students for the 21st century world where international focus is increasingly moving towards more and more collaboration, cooperation and interdependence.
Stay tuned to university.careers360.com for more articles and interviews