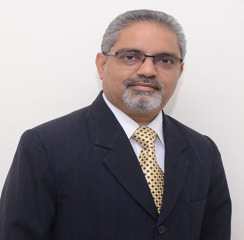 Careers360 interviews Prof. B V Babu, Vice Chancellor of Graphic Era University. In this interview Prof. Babu focuses on some of the pressing issues in technical and higher education. Prof. Babu also talks on whether ranking agencies are skewed towards universities in the West.
Interview-
Career360: Why is it that India doesn't have universities that are at par with world-class institutions?
Prof. Babu: The establishment of facilities in terms of physical infrastructure and intellectual capital (faculty members) is one of the aspects which distinguishes the Indian universities and the world-class universities. Another aspect is the preference of Indian society towards professional education (like engineering, medicine, law) as against the comprehensive importance that is given to all fields of study in the world-class universities.
Career360: Do you think international ranking agencies are skewed towards universities in the West?
Prof. Babu: The predominant factor for ranking of world universities is research output. Three other factors play some role in the poor showing by Indian universities. science, technology, engineering and medicine domains have the maximum output and higher citation count and Indian publication record in these domains is relatively poor. Publications in vernacular language, which is yet to be translated in a language that is accepted by international community has just not begun in India.
Career360: Should Indian universities consolidate or expand?
Prof. Babu: In spite of the correct estimate of requirement of more universities due to demographic dividend India has, it is the drop outs at primary and secondary education which prevents the requisite number of aspirants for higher education. If corrective measures are taken to address the drop outs at this level, then we certainly need more universities. Till then, we should strike a balance between expansion and consolidation of universities.
Career360: Your views on the current regulatory regime?
Prof. Babu: Regulation is of critical importance in shaping the welfare of economies and society. The objective is to ensure that the regulatory lever works effectively, so that regulations and regulatory frameworks are in public interest. However, if the regulations are biased towards political gains, then there will be a problem. Here again, we need to strike a balance between autonomy versus regulation so as to have freedom with required checks and balances.
Career360: How can India's higher education system be more robust?
Prof. Babu: India's higher education system can become more robust through broad-based holistic education system with flexibility for making good human beings with ethics and values and incorporating skilling and training as part of education.
Career360: In what ways can India make a mark in high quality research publications?
Prof. Babu: This can be done by instilling research culture at all levels of education (undergraduate, postgraduate and PhD).
Quality research contributions from faculty members and students must be recognized through awards and rewards. The universities must give seed funding for initiating and conducting research by young faculty members. Performance appraisal must be based on research contributions and lastly by striking a balance between learning and training.  
Stay tuned to university.careers360.com for more articles and interviews