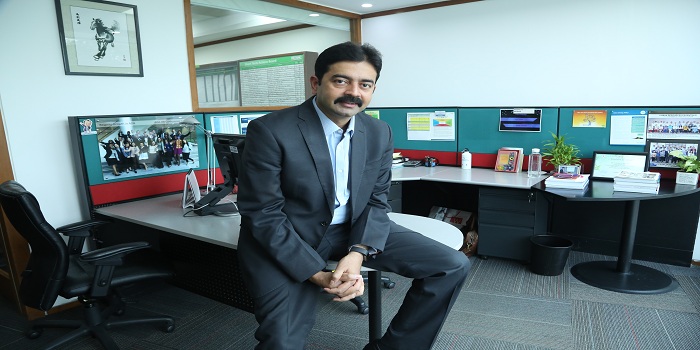 Amit Narain, Vice President – Human Resources, Nestle India, speaks to Careers360 on what the FMCG sector looks for while hiring fresh graduates. In the article below, Amit also talks about the new trends in campus hiring. Read the complete interview below to know more.
Interview-
Careers360: How's the job scene for freshers?
Amit Narain: In FMCG sector we are experiencing a status quo situation. We continue with our targeted approach in terms of hiring based on identified business needs and through a robust process of Dynamic People Planning. More than two-thirds of our total employee population are millennials. We provide fresh talent an agile learning culture to experiment and innovate on the bedrock of experience and stability.
Careers360: How do you pick up the best-fit candidate for FMCG industry?
Amit Narain: Personally, I think it's a great time to be a student. Many companies are introducing innovative means to capture their mind space. At Nestle, we follow an integrated approach to enhance the touch points to interact with the students. Our two pillars of this strategy on campus are: 'get hired' and 'get skilled' tied with our overall Youth Initiative Programme. Through 'get hired', we engage with students via Leadership Talks, Case Study Competitions, Placement Talks, while in 'get skilled', we look at enhancing the capabilities of the young talent through interventions such as Summer Internships, Shadow Stints, Live Projects. Traineeship opportunities give them the practical experience to work in an organization.
Careers360: Any new trend in campus hiring?
Amit Narain: The preferences of students today go a long way in determining the companies that are invited to campus! And so companies too are catering to the choices and preferences of the students today than ever before. In addition, people join us for a role and if their values and thought process matches our behavioral competencies, we are more than happy to welcome them.
Careers360: Why are students not getting placements or their preferred jobs?
Amit Narain: Every organization wants to pick up the best and brightest on campus, which has made this space extremely competitive. The good news is that there are several opportunities and so one is able to find the job that best fits the requirements. The important consideration which youngster(s) should keep in mind is to join an institution and an organization, which resonates with their values and beliefs, and provides a space for learning and development.
Careers360: What skill sets do you seek while recruiting fresh graduates?
Amit Narain: Given that the colleges and universities prepare the young talent in the functional skills, our primary look out is to evaluate for behavioral competencies and also for potential. For us, the behavioral competencies are articulated through a simple 6-petal framework called the Nestle Leadership Framework (NLF). Here we enumerate the competencies and behaviors a person is expected to display at various stages in his career – 'all employees level', manager level and the senior manager level. This is not just followed during the hiring process but also continues throughout the employee's life cycle.
Stay tuned to university.careers360.com for more articles and interviews