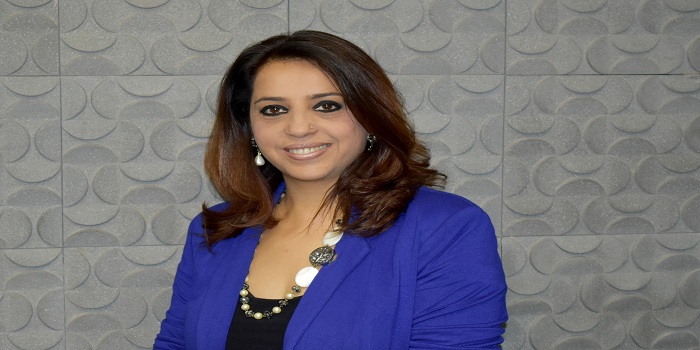 Ravneet Pawha, 30 Oct 2017
The New India Mission aims at a country which is progressive, leader in science, free from socio-economic imbalances and corruption. Ravneet Pawha, Associate Vice President (Global), Deakin University shares the five key areas that India must focus on.
Lately, the focus in India, as far as job creation is concerned, is on encouraging start-ups and promoting skills across various sectors and Public Private Partnerships (PPP) like National Skill Development Corporation. But do such arrangements work towards sustained growth? Do we have enough skilled people to 'skill India?' And, are there enough jobs available for the skilled population? There are five key things that India needs to focus on to achieve New India Mission 2022. The mantra is to create a fine balance between quality education and skills they obtain.
Inclusive yet exclusive curriculum – To enhance skills, the programmes offered in universities need to provide a holistic yet focused outlook. The curriculum must be regularly updated with the ever-changing needs of the system while providing in-depth theoretical as well as practical exposure to students. Enabling student exchanges gives not just knowledge of the subject but also exposure to different cultures.
Application of acquired knowledge – Along with theoretical knowledge through PPP, the government should ensure adequate exposure while encouraging quality education. Industry exposure through numerous internships and exchange opportunities must be part of the curriculum. This will help gauge the skills and credential capacity of a student. Collaboration with foreign universities that have expertise in key areas should be encouraged by the government for both academia and industry. These initiatives would assist the students in developing thorough knowledge of organizational functions and allow them to apply their competencies while studying in the relevant area.
Enhanced Communication and management skills – While developing vocational skills it is also important to work upon soft skills. A skilled individual needs to present and market his/ her skills to secure a career of choice. A skilled person must understand how to manage the team or enterprise. Mentorship programmes help students immensely in gaining worldly outlook. These initiatives that help the students understand their own competencies and skills should become an integral part of the curriculum. Most of the progressive Indian and international higher education providers have already incorporated them.
Digital Empowerment – Apart from soft skills, knowledge and application of digital assets to scale up skills is crucial. As this landscape is ever changing, updating such skills is vital. Exposing learners to digital platforms like cloud campuses are essential for developing digital prowess. The 'Smart Campus' platform at various leading global universities enables students to receive personalised information on campus about topics relevant to them, including available study locations, events and services in their proximity and the capacity to ask for help via their device, which is then addressed by student support staff member who can identify their location instantly. Similar learning practices can be adapted locally.
Data mining to boost critical thinking –According to the data available on NSDC (government site), approximately 5.2 million students have been skilled/trained under the skill development initiatives. However, analysing such data to identify gaps will provide for much effective strategic solutions, rather than just pondering over projections. Partnering with global institutions that foster data analytics capabilities will help. This will further enhance thinking and problem solving capabilities of the students and increase their worth in industry. Unquestionably, education will play a crucial role in training the torchbearers of this mission in a diverse country like India. Partnerships will be core to share knowledge and move beyond borders to forge engagement.
Stay tuned to university.careers360.com for more articles and interviews