BHU UET Exam Centres 2020 (Released) - Test Cities for Online Exam
Highlights :
BHU UET 2020 exams to be conducted from August 16 to August 31.
BHU UET Exam Centres 2020 - Banaras Hindu University (BHU) has closed the facility for changing BHU UET exam centre city (most preferred) on June 20. Candidates could use the facility for exam centre city change by logging in using their log in ID and password from June 14. The list of BHU UET 2020 exam centres has been released along with the admission notification. The list of exam centres of BHU UET 2020 includes the places/locations where the examination hall for the examination will be situated. The online examination of BHU UET 2020 will be held in 199 cities across India. Candidates can choose up to five BHU UET exam centres while filling out their BHU UET 2020 application form. The exam centre of BHU UET 2020 mentioned on the candidate's admit card will be considered as final and no request for changing the location will be entertained. The university has all the rights to cancel any BHU UET exam centre, except Varanasi, without prior notification.
LATEST: BHU UET 2020 to be conducted from August 16 to August 31.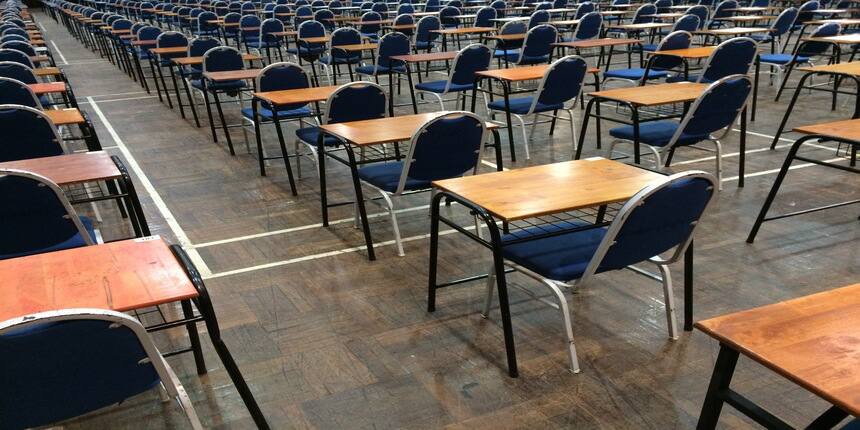 BHU UET is conducted for the candidates who wish to seek admission in undergraduate programmes offered by the university. Candidates are advised to report to the allotted exam centres one hour before the exam's scheduled time. Read below to find out the list of BHU UET 2020 exam centres.
List of BHU UET Exam Centres 2020
Below given is the list of exam centres of BHU UET 2020 out of which the candidates can choose to appear for the examination.
BHU UET Exam Centres 2020 - Test cities
State

Cities

State

Cities

Andaman and Nicobar

Port Blair

Maharashtra

Amravati

Andhra Pradesh

Anantapur

Aurangabad

Chirala

Chandrapur

Chittoor

Dhule

Gudur

Mumbai

Guntur

Latur

Kadapa

Kolhapur

Kakinada

Jalgaon

Kurnool

Nagpur

Madanapalle

Nanded

Nellore

Nashik

Vijayawada

Navi Mumba

Tirupathi

Sangli

Srikakulam

Ratnagiri

Rajahmundry

Raigad

Ongole

Pune

Visakhapatnam

Satara

Vizianagaram

Solapur

Arunachal Pradesh

Naharlagun

Thane

Assam

Dibrugarh

Wardha

Guwahati

Odisha

Balasore

Jorhat

Berhampur-Ganjam

Silchar

Bhubaneswar

Tezpur

Cuttack

Bihar

Arrah

Sambalpur

Aurangabad

Rourkela

Bhagalpur

Dhenkanal

Bihar Sharif

Puducherry

Puducherry (Pondicherry)

Chhapra

Punjab

Amritsar

Darbhanga

Bhatinda

Gaya

Jalandhar

Hajipur

Ludhiana

Muzaffarpur

Mohali

Patna

Sangrur

Purnea

Phagwara

Samastipur

Patiala

Chandigarh

Chandigarh

Pathankot

Chhattisgarh

Bhilai Nagar

Rajasthan

Abu Road

Bilaspur

Ajmer

Durg

Alwar

Raipur

Bikaner

Rajnandgaon

Sriganganagar

Gujarat

Ahmedabad

Kota

Anand

Jodhpur

Gandhi Nagar

Jaipur

Mehsana

Sikkim

Gangtok

Rajkot

Tamil Nadu

Chennai

Surat

Coimbatore

Vadodara

Erode

Haryana

Ambala

Kanchipuram

Faridabad

Madurai

Gurugram

Nagercoil

Hisar

Salem

Karnal

Thanjavur

Kurukshetra

Tiruchirappalli

Rohtak

Vellore

Sonipat

Telangana

Hyderabad

Yamuna Nagar

Karimnagar

Himachal Pradesh

Bilaspur

Khammam

Kangra

Warangal

Shimla

Tripura

Agartala

Solan

Uttar Pradesh

Aligarh

Jammu & Kashmir

Jammu

Ayodhya (Faizabad)

Leh

Banda

Srinagar

Bareilly

Jharkhand

Bokaro Steel City

Ghaziabad

Dhanbad

Gonda

Hazaribagh

Gorakhpur

Jamshedpur

Greater Noida

Ranchi

Jhansi

Karnataka

Bellary

Kanpur

Belagavi (Belgaum)

Muzaffarnagar

Bengaluru(Bangalore)

Moradabad

Bidar

Meerut

Dharwad

Mathura

Hassan

Lucknow

Hubballi(Hubli)

Noida

Kalaburgi(Gulbarga)

Prayagraj (Allahabad)

Udupi

Sitapur

Shivamogga(Shimoga)

Varanasi

Mysuru (Mysore)

Uttarakhand

Dehradun

Mangaluru

Haldwani

Kerala

Ernakulam

Haridwar

Kannur

Roorkee

Kollam

West Bengal

Asansol

Kottayam

Burdwan

Thrissur

Durgapur

Thiruvananthapuram

Hooghly

Palakkad

Siliguri

Kozhikode

Kolkata

Madhya Pradesh

Bhopal

Kalyani

Betul

Howrah

Chhindwara

Meghalaya

Shillong

Gwalior

Mizoram

Aizawl

Indore

Nagaland

Dimapur

Ujjain

Kohima

Satna

Lakshadweep Island

Kavaratti

Sagar

New Delhi

New Delhi

Rewa

Goa

Panaji

Jabalpur





BHU UET 2020 Exam Centres – Important Information
The exam centre of BHU UET 2020 decided by the university will be treated as the final one.

The Banaras Hindu University can cancel any BHU UET exam centre (except Varanasi) without any prior notification.

All the details of the BHU UET 2020 exam centre will be printed on the admit card.

Candidates must visit the exam centre half an hour before the commencement of the examination. They will neither be allowed to leave the hall before the scheduled timing of the exam centre gets over.

Visually impaired candidates will be allotted only the Varanasi centre.
The university will release the admit card of BHU UET 2020 around seven days before each UET. Candidates must note that they will be able to find all the details regarding the BHU UET exam centre on their admit cards. They must check the details printed carefully before printing it. If any error is found, the authorities must be duly informed.
The BHU UET 2020 admit card can be downloaded by visiting the official website of the university. Or, the candidates can also check the link that will be given in this article once the BHU UET admit card for the academic session 2020-21 gets released.
Read More:
Frequently Asked Question (FAQs) - BHU UET Exam Centres 2020 (Released) - Test Cities for Online Exam
Question: What should I not carry while visiting the BHU exam centre 2020?
Answer:
Candidates must not carry any electrical devices such as calculator, smartwatch, mobile phone, pager etc to the BHU UET 2020 exam centre.
Question: Will I be allowed to enter the exam centre of BHU UET if I get late because of the traffic?
Answer:
No candidates will be given extra time irrespective of the reason for them coming late.
Question: Is there any dress code for the BHU UET exam?
Answer:
No, there is no dress code. However, the candidates must wear something which is comfortable and does not include multiple layers of clothes.
Question: Will I get extra time to complete my exam?
Answer:
No, candidates will not get any extra time.
Questions related to BHU UET
Showing 676 out of 676 Questions